Play Cupid with a keto spin this Valentine's Day with one of these gluten-free treats that are perfect for two…or three…
---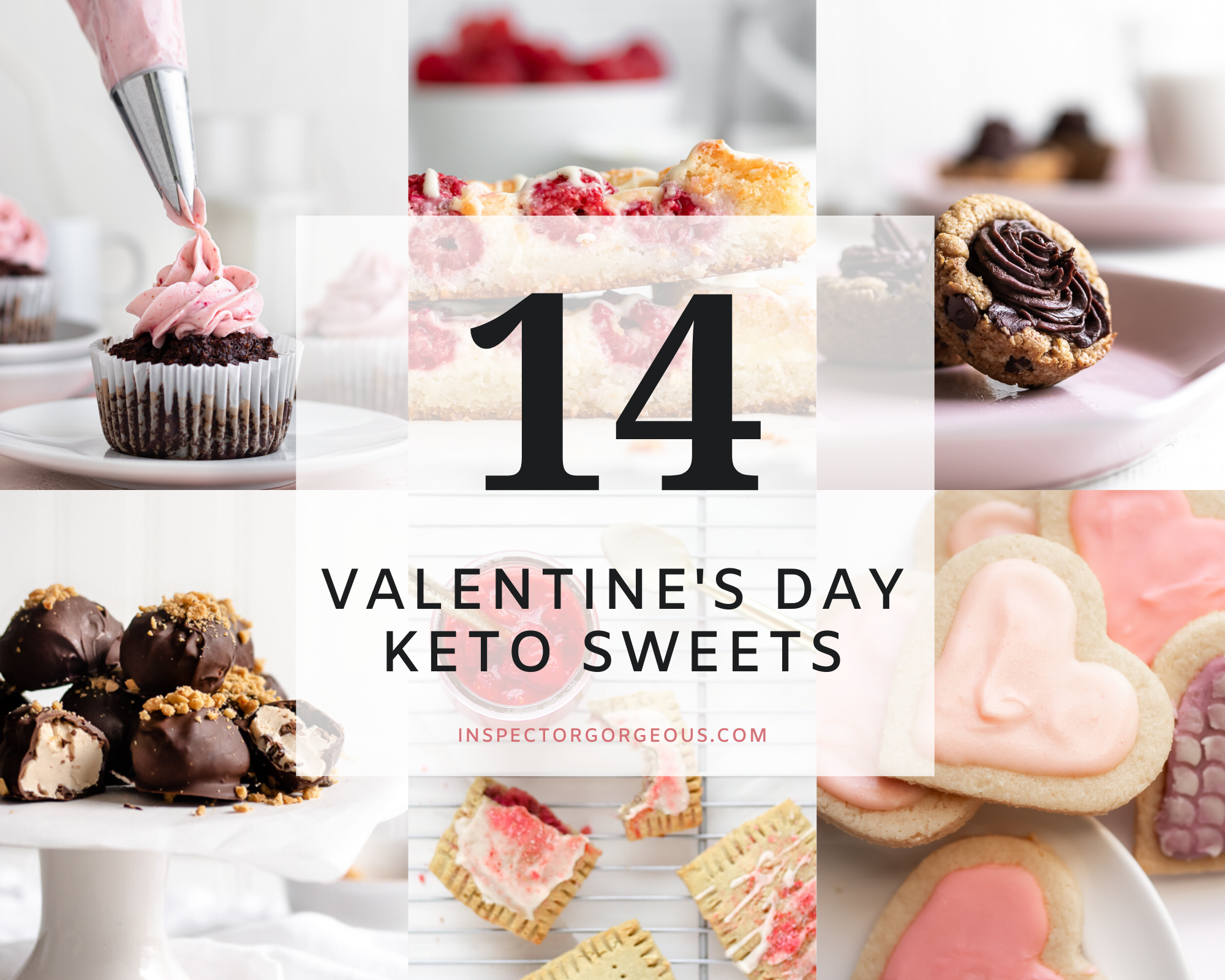 February Mood Food
I used to harbor a strong hatred for the month of February.
The whole month is an annoying contradiction of relentless temptations and the pressure to act sexy. As if I feel like being a goddess when I'm stuffed full of heart-shaped baked goods and pink candies? No. I feel like napping.  
But as the years have turned me into a wise sage of a woman, I've realized two very crucial things:
I don't need to have a flat tummy to be a goddess. 
I don't have to eat junky processed neon pink nonsense to be happy and/or a goddess. 
If I feel like it, I CAN have some of the neon pink nonsense. Life isn't all or nothing and an "all or nothing" diet mentality is dangerous and exhausting.
Embrace February! Eat the (keto or not) treats! Let your body be your body. YOU are the goddess. And that's a beautiful thing 💘
Here are 14 of my favorite gluten-free recipes perfect for self-love or sharing love.