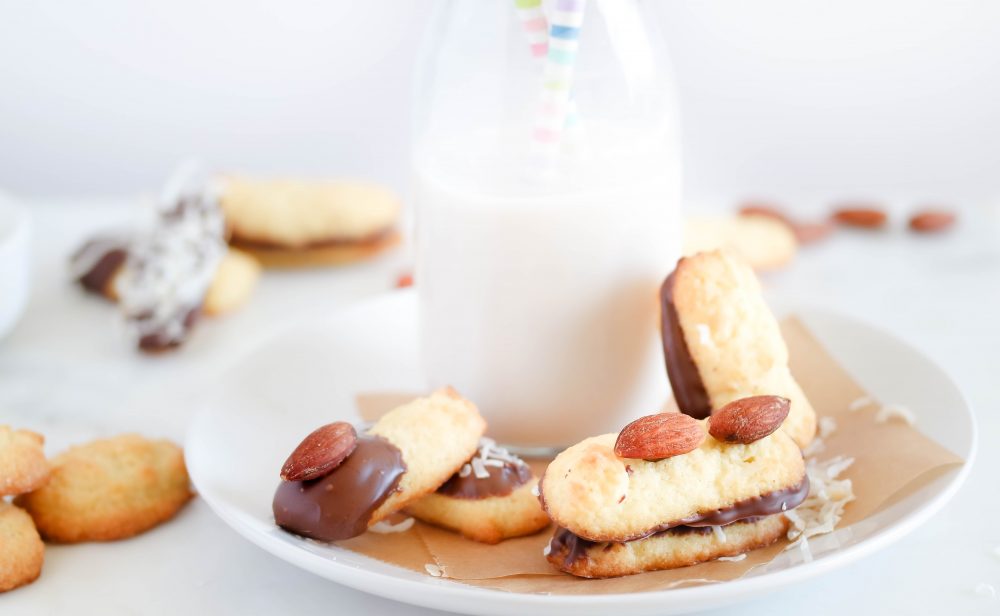 Bunny Tales
Believing (or not) in the Easter Bunny has been a controversial thing lately. Have you heard the whispers? The "Oh, I refuse to be a part of the lies" or the "Yay for  the Easter Bunny, Santa, and the Tooth Fairy!" whispers. Trust me, they are floating around. Maybe it's because I don't have any kids? Or because I was a "believer"? Not to be confused with a Belieber but I'm that, too. So what's the harm?
Exactly!
In my childhood home, the Easter Bunny was my mom and it wasn't a huge secret. The date I learned escapes me but I still played along because, let's face it, I was in it for the candy. On Easter Eve, "The Bunny"  would hide our baskets  and we would participate in this high stakes game of hide and seek the candy that became increasingly difficult as we got older. As in one hour of desperately seeking Easter baskets. High and low. They didn't search for Jimmy Hoffa as hard as I hunted down that basket. And for what?  
For a basket of candy, duh. 
This year I'm counting on Easter Bunny Deborah to makes these Coconut Almond cookies (hint hint) and stuff my basket with their chocolate coconut goodness. All the fun, none of the carbs!
Keto Almond Joy Cookies
Oh, you don't like Almond Joy? Irrelevant! They're that amazing.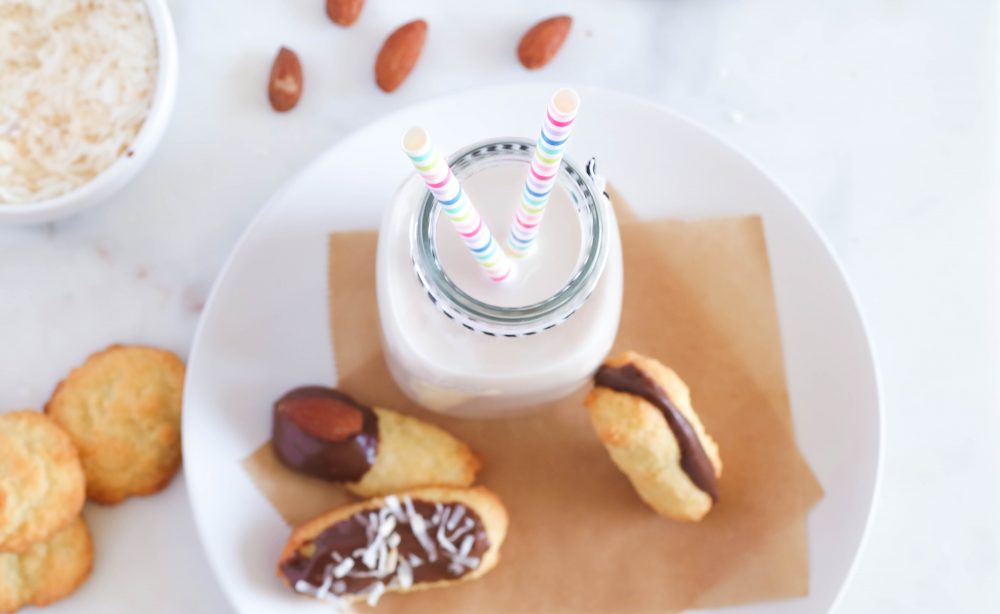 Not only are these cookies cute and fun to decorate, they are pretty easy.
If you have a Ziplock and some parchment, you're halfway there.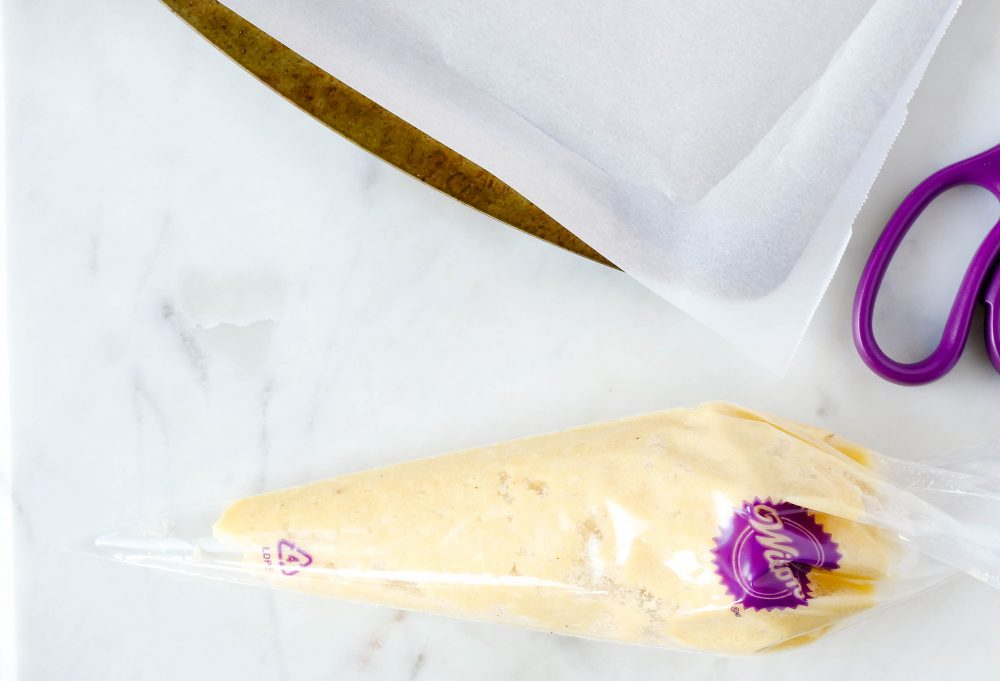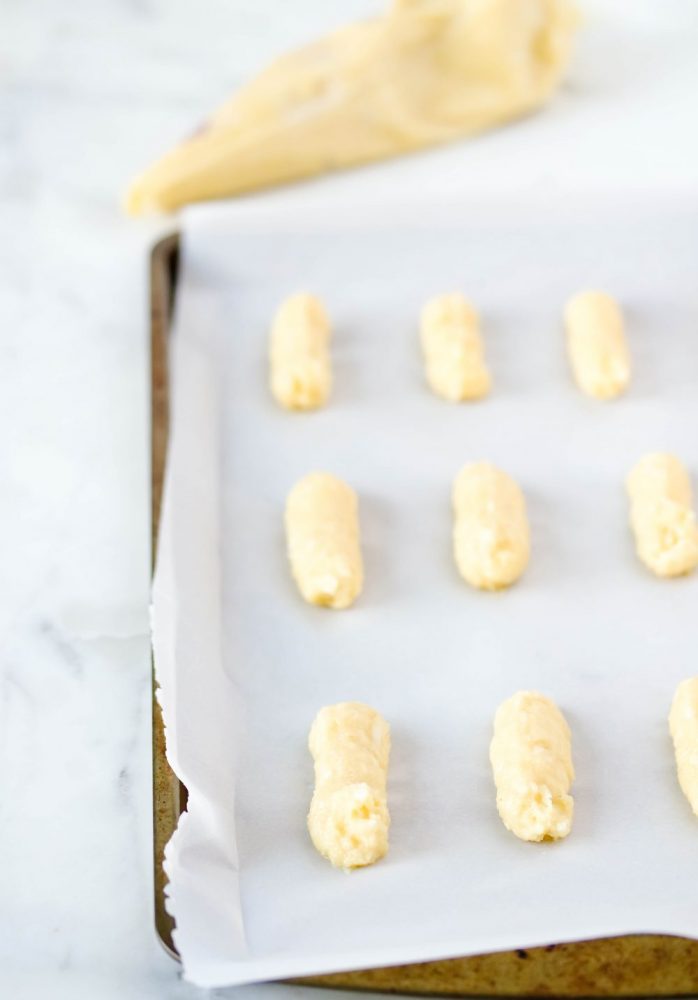 Decorate these cookie sticks with all things chocolate and Almond Joy-like INSTEAD of Easter Eggs and I guarantee you'll have more fun.
B-O-N-U-S your fingers won't smell like vinegar for days.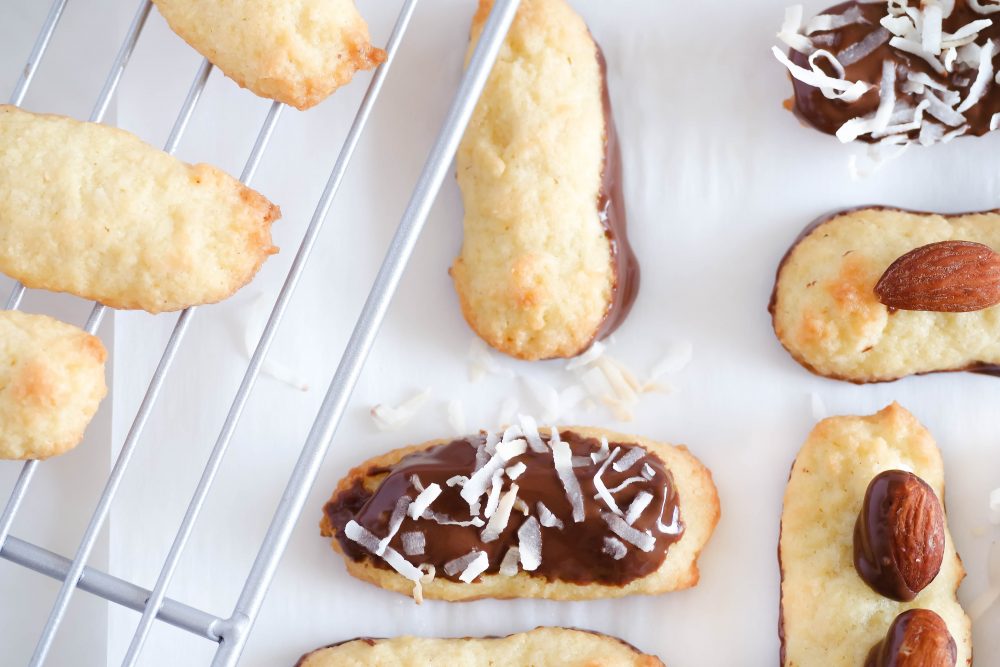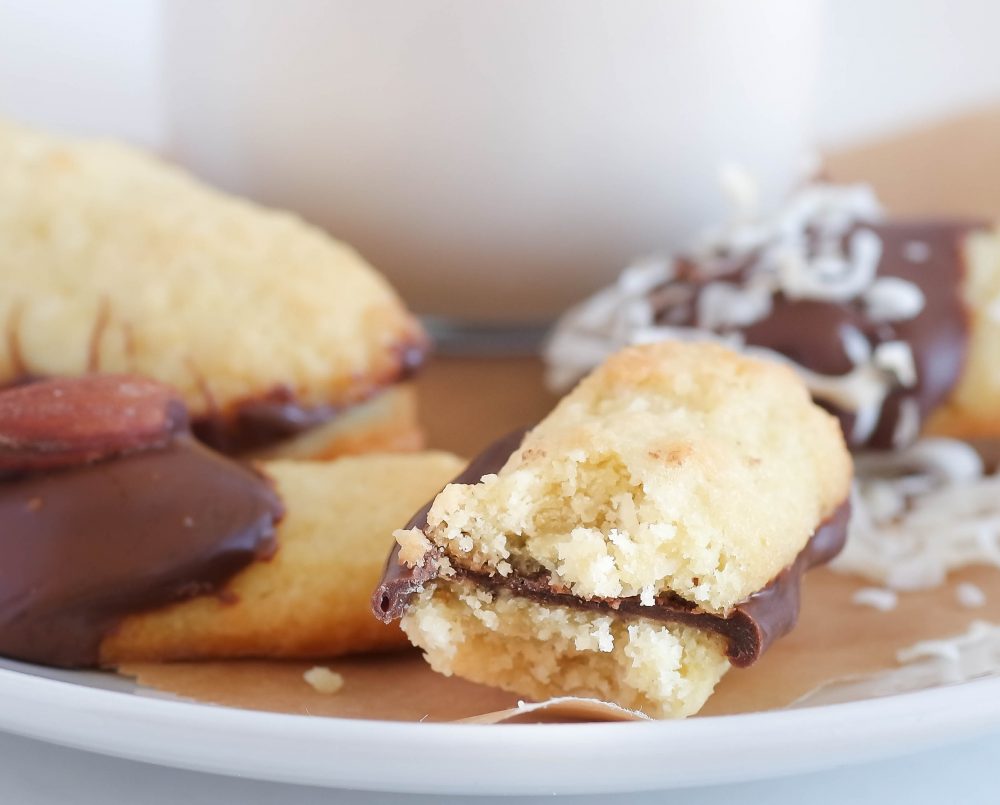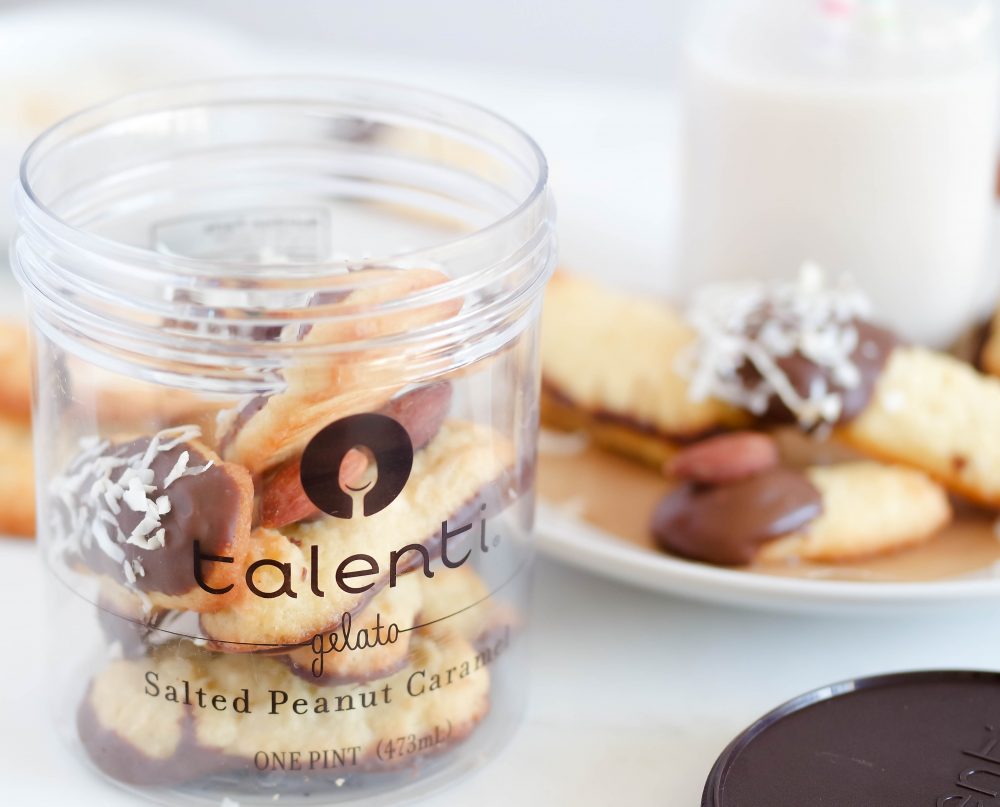 Yes, I store my leftovers in old ice cream containers because I love the environment.
I use THIS chocolate because it's low carb and delicious but it's pricey. You can make your own low carb dark chocolate HERE!

Keto Almond Joy Cookies
Ingredients
1 cup Almond Flour
1/2 cup Unsweetened Coconut Flakes
1/2 cup Swerve Granulated Sweetener (or no calorie sweetener of your choice)
1 Egg
3 tbsp Butter, softened
1/8 to 1/4 cup Warm Water*
To Decorate
2 oz Low Carb Milk Chocolate
10-15 Whole Roasted Salted Almonds
Unsweetened Shredded Coconut
Instructions
Heat oven to 350° and line a cookie sheet with parchment.
Mix all ingredients in a large bowl until combined.
Scoop batter into a large piping bag or plastic bag and cut the tip, approximately 1 inch should do it.
Pipe the cookie batter onto lined baking sheet in either circles or 2 inch strips.
Bake for 20 minutes or until golden.
Once the cookies cool, dip, drizzle or drench them in melted chocolate and sprinkles of coconut.
Top each cookie with an almond or two.
Notes
*Depending on the brand of Almond flour you use, you may find you need more or less water to get a "gooey" dough
I'm headed South for a mini Easter vacation so make sure you're following me on Instagram and Facebook so I can rub it in! JK…But really. More importantly, be sure to tag me if you decide to make these for your holiday celebrations!