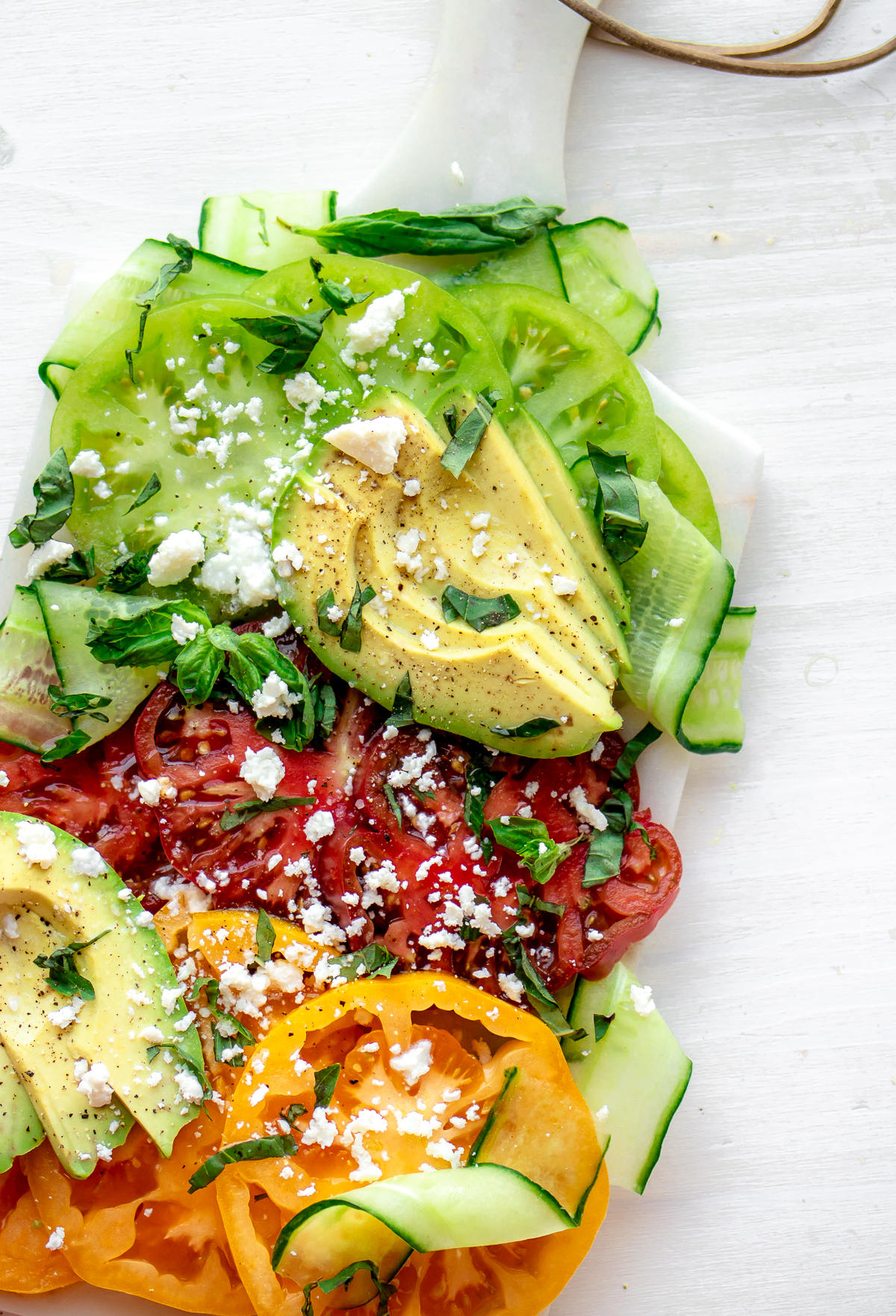 Summer is coming. Tomorrow.
Because, why would we even want spring? 
Spring is only the transitional season in which our bodies acclimate to the warming climate slowly and with ease. None of us are interested in being comfortable as we slink into our spring wardrobe, slowly shedding our winter weight, and peacefully getting acclimated to shorts/tank top season.
NONE OF US! (read as sarcasm)
I am bitter. And though I love the prospect of warmer temps, the fact that I'm carrying more than a couple of extra pounds into May as the temperature jolts from 59° to 80° in one godforsaken day…is not something I love. BUT I'm accepting it and fueling my body just the same, only with a few extra low-carb veggies and good fats so I can feel energized when summer (and my 34th birthday) arrives.
Other than eating this tomato salad every day, I'll also be making these immediate changes that will make no physical difference whatsoever, but mentally I'm going to be so summer-ready.
Switch from winter cocktails to summer cocktails.
That means I am now drinking my vodka sodas in a shatter-resistant glass with a tiny umbrella. Preferably poolside.
Apply two solid coats of sunless tanner and shave all swimsuit places.
Self explanatory and instant mood-booster.
Opulent Heirloom Tomato Salad
with Avocado, Olive Oil, Fresh Basil, Feta, and Thin Sliced Cucumber
Because avocados are the ultimate in opulence!

I would like to think that the Keto/Low Carb diet is opulent in itself. For vegetarians like me, it's loads of healthy fats from Oils, Nuts, Seeds, and the beloved Avocado.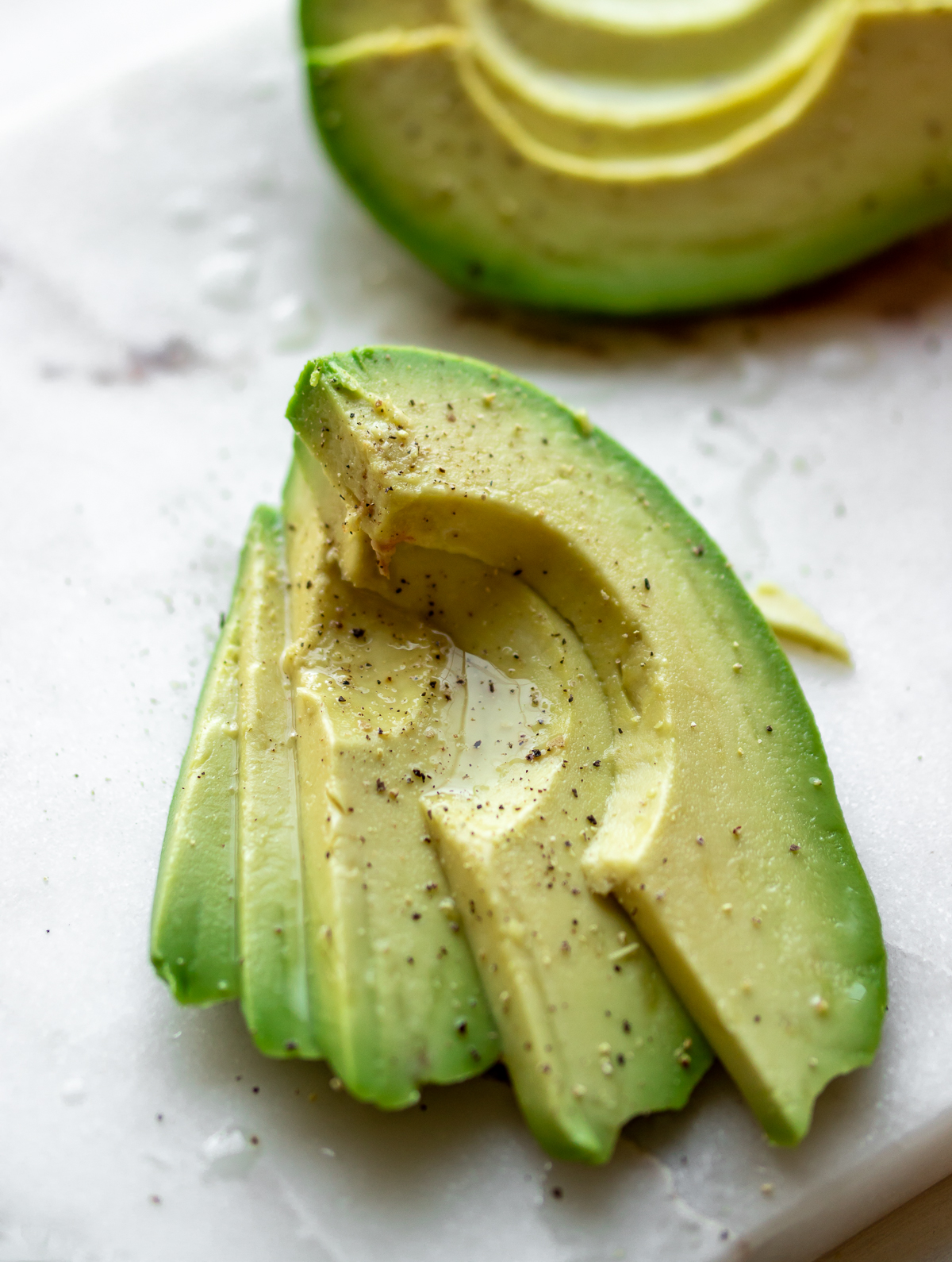 Other diets restrict fat so viciously that flavor and satiety are nearly gone. PLUS, they are all about the low cal stand-ins that are often defatted and heavily processed.
This salad was processed…by hand…with love…and my favorite summer kitchen tool…the vegetable peeler!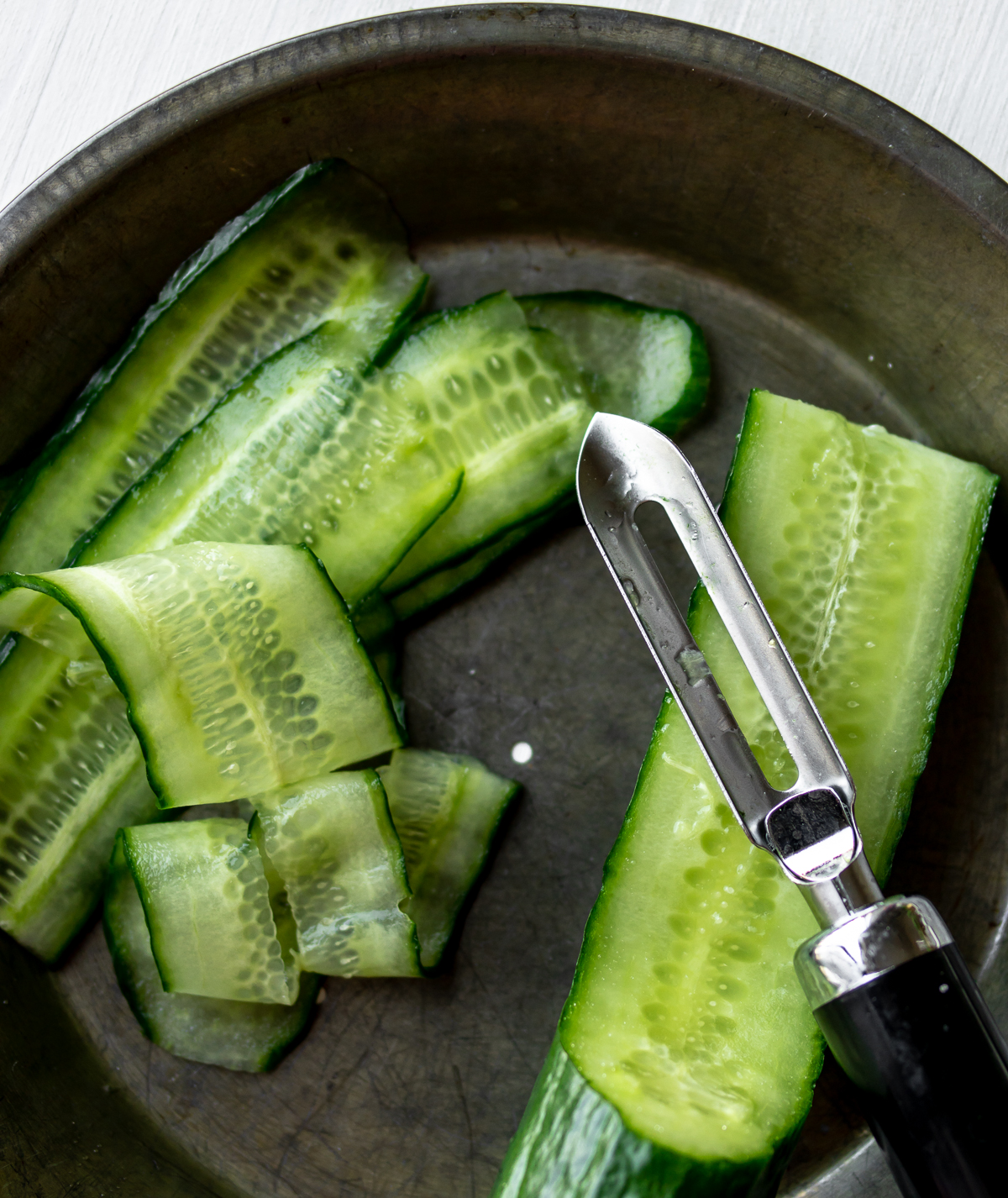 If you don't have a vegetable peeler, GET ONE! I love making ribbons out of food, plus everyone knows that eating vegetable ribbons is better than eating vegetable chunks.
Now let's talk about the star of this salad: Heirloom Tomatoes.
I could hardly contain my drool as I was slicing these. It's like I could smell summer in every sweet slice!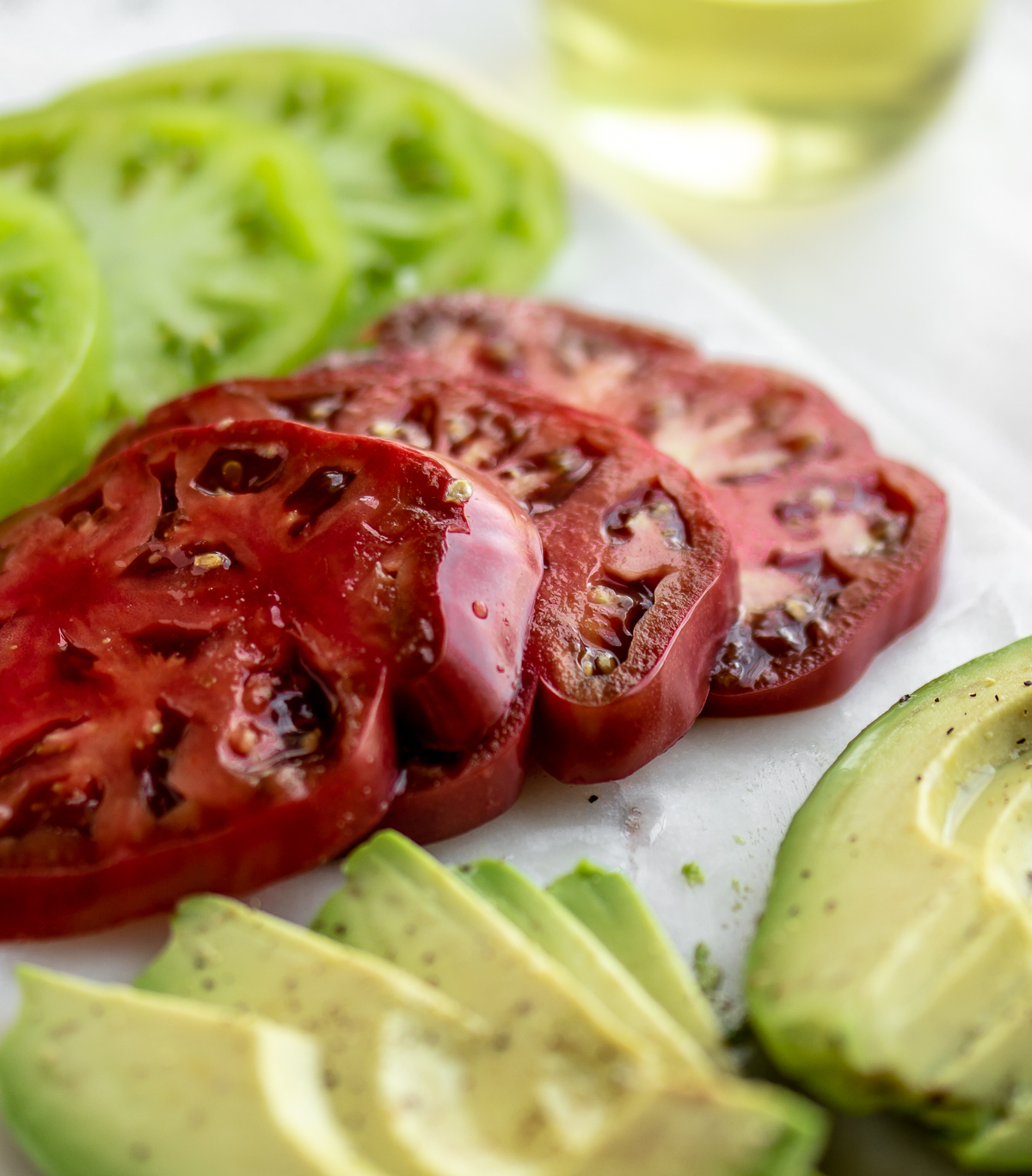 Arrange the basics on a huge platter or cutting board and drizzle this bounty with good Olive Oil, Lemon Juice (to keep the avocado looking pretty) Coarse Salt & Black Pepper.Torn Basil can be strewn throughout and shoved between the cracks of your fat tomato slices.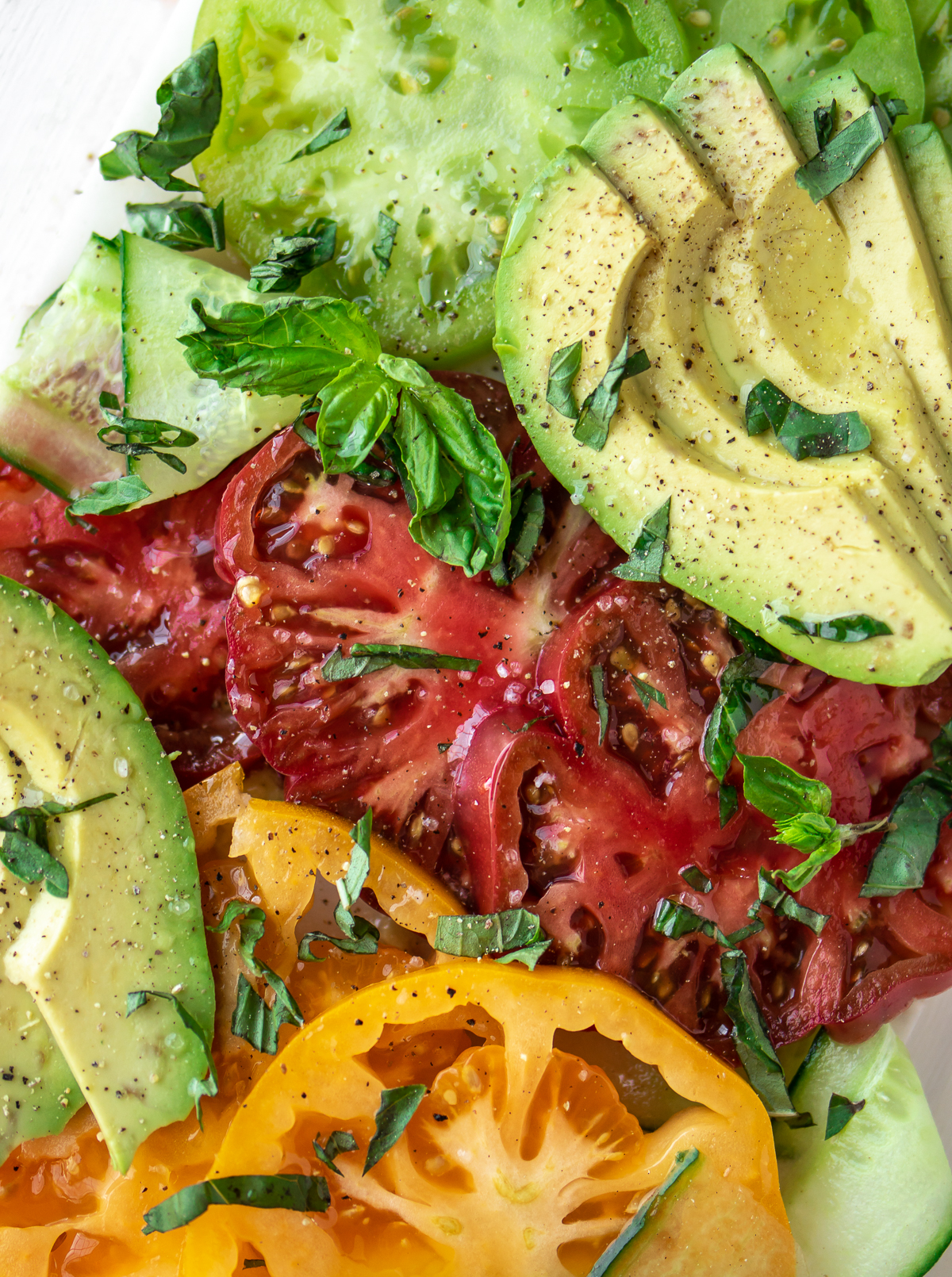 Keep it deliciously dairy-free or add a little crumbled Feta if you wish.  Do this summer salad however the mood strikes you!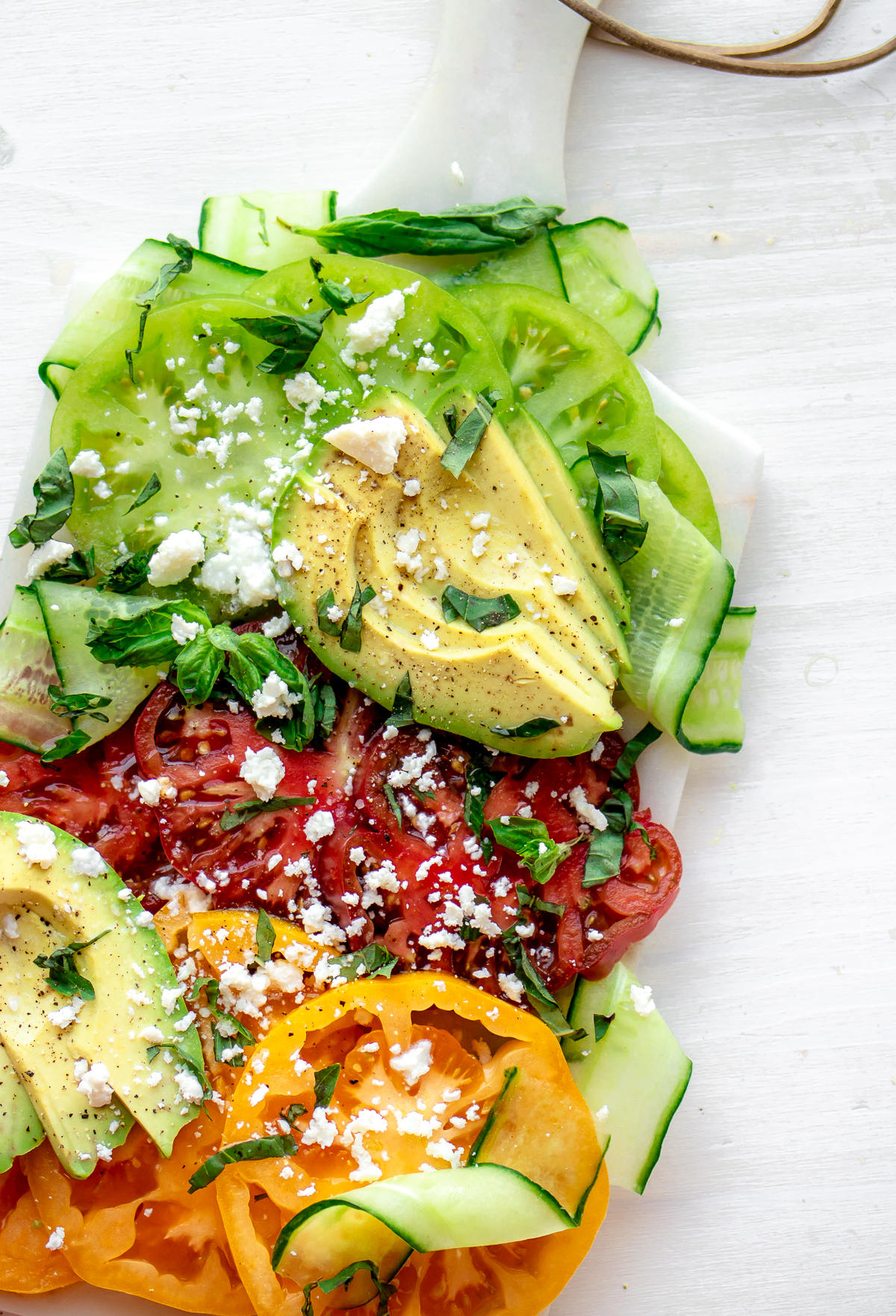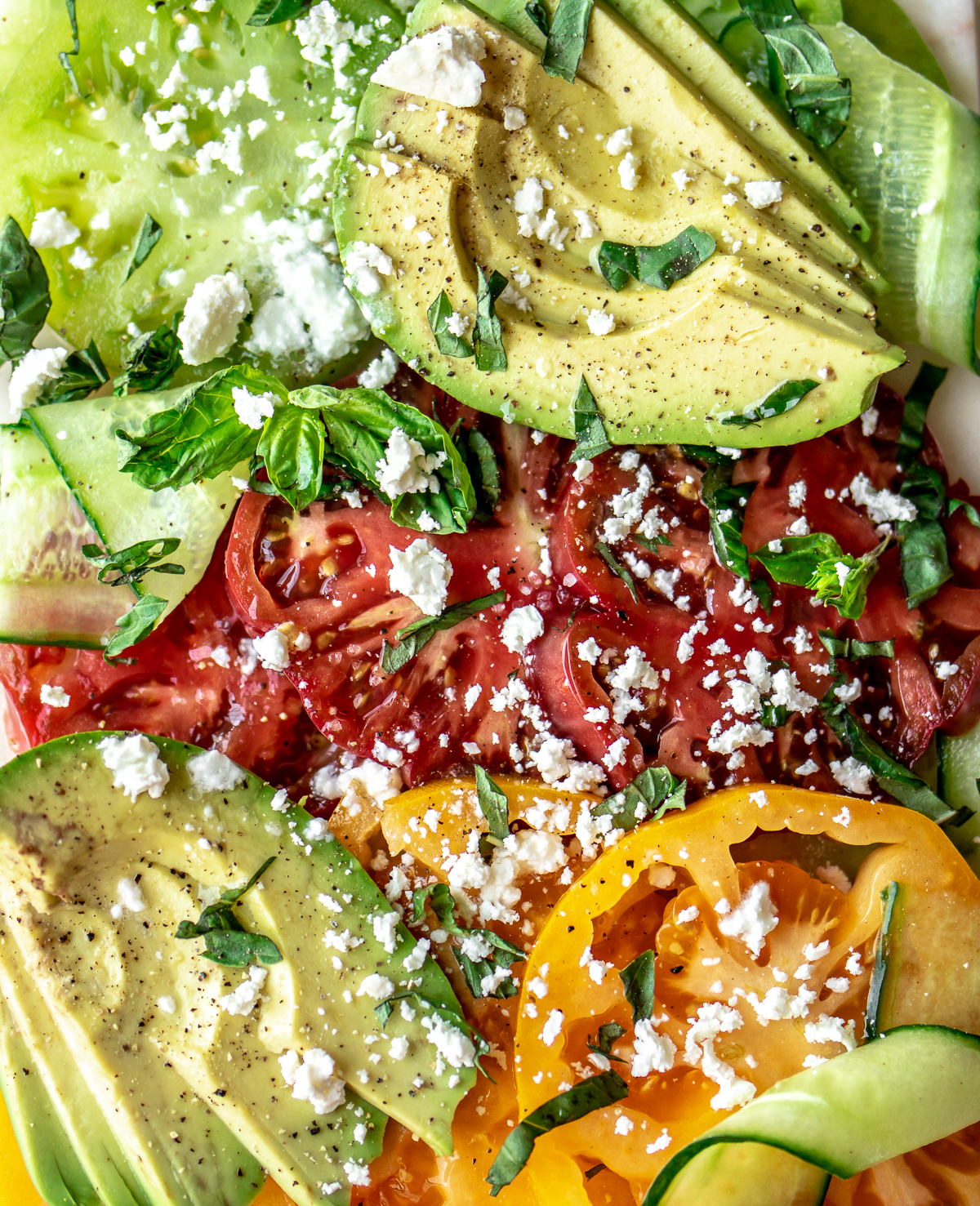 Want More Gluten-Free Treats? Try These!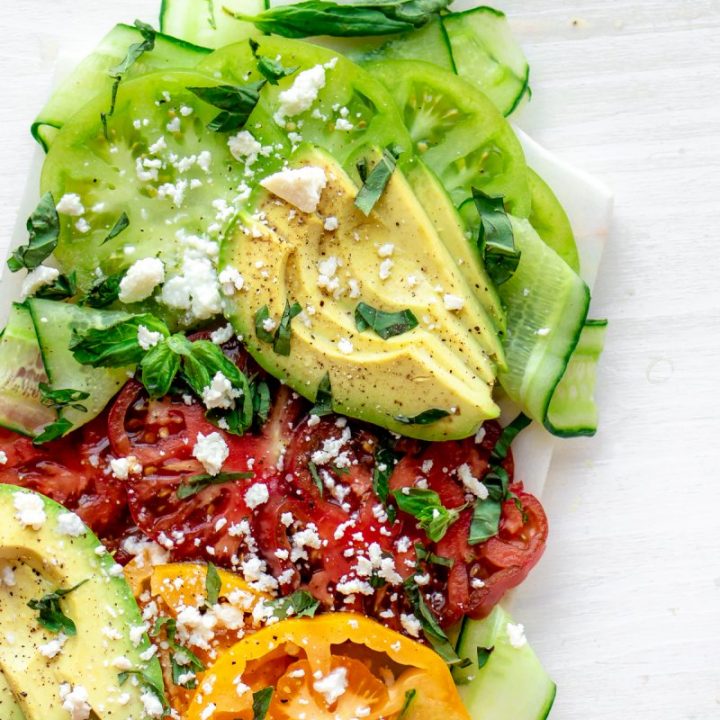 Opulent Heirloom Tomato Salad
Take advantage of farmers market tomatoes and crisp cucumbers this summer with this easy as heck salad! Bonus points if the basil comes from your own garden (or window sill)!
Ingredients
3 Ripe Heirloom Tomatoes, sliced thick
1 medium Cucumber, sliced into ribbons
1/2 medium Avocado, sliced
4-5 leaves Fresh Basil, torn or snipped with scissors
1/4 cup crumbled Feta, optional
3 tbsp Olive Oil
2 tsp Lemon Juice
Generous amounts of Coarse Salt and Black Pepper to taste
Instructions
Slice all of your salad ingredients and arrange on a platter or cutting board.
Drizzle with lemon juice, then olive oil.
Season with coarse salt and black pepper.
Notes
To take this from LOW CARB to KETO, use the WHOLE avocado and decrease to TWO tomatoes. Split into three equal servings would reduce the net carbs from 7 to 5!
Nutrition Information
Amount Per Serving
Calories

210
Total Fat

20g
Carbohydrates

10g
Net Carbohydrates

7g
Fiber

3g
Protein

3g