Imagine a gluten-free keto version of the classic peanut butter pie, only way easier to eat, and no pie tin required!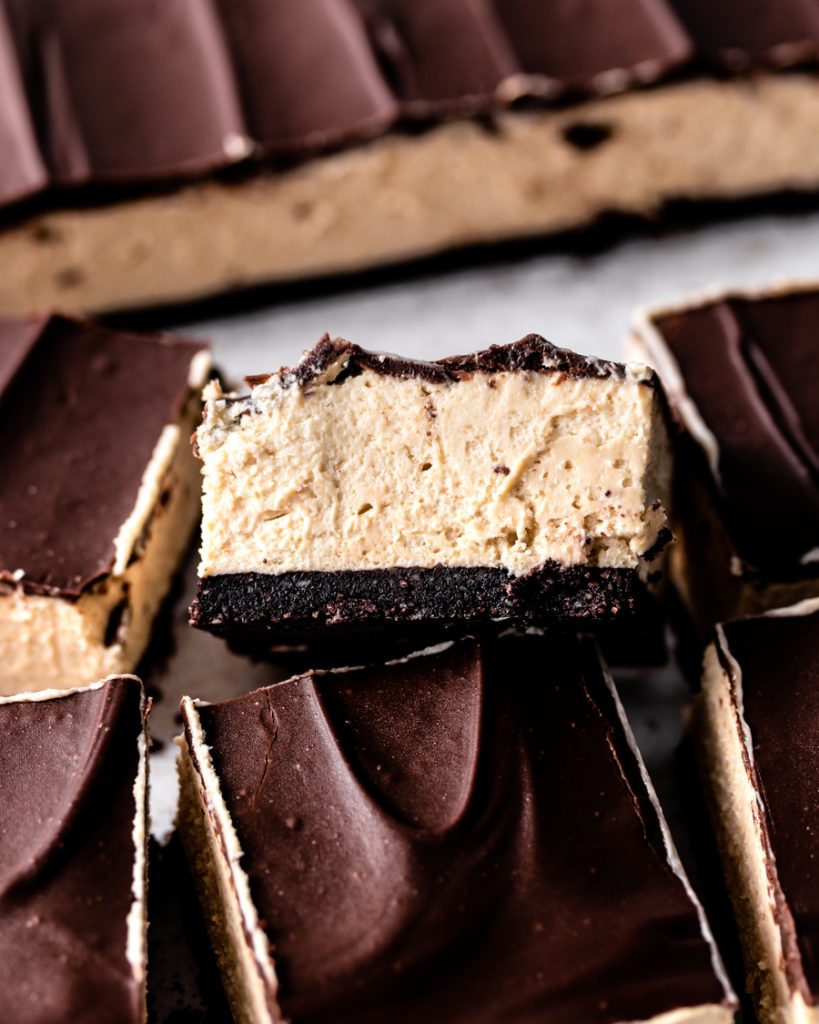 Dessert Hybrids & Why We Love Them
It's no coincidence that the name of this recipe is a complete mess and totally confusing. I did that with purpose.
I needed you all to know that this isn't a cheesecake and it isn't a peanut butter pie. IT'S BOTH.
Cheesecake / Pie / Bar
To really sell this dessert —not that I need to…I mean, look at it—just know that the basic genetic makings are no-bake cheesecake(ish) while the preparation is very "peanut butter pie" esqe and it's shaped like a BAR.
Then, to make matters even better, it's coated in a chocolate peanut butter ganache!
Plus it's all gluten-free, sugar-free, and a friend to keto dieters.
Don't Bake It, Fake It
In the interest of time, no-bake vs yes-bake cheesecakes are really a wash. They both take a while to cool and set. But if you hate extra work and don't feel like firing up the ol' oven —no-bakes are where it's at.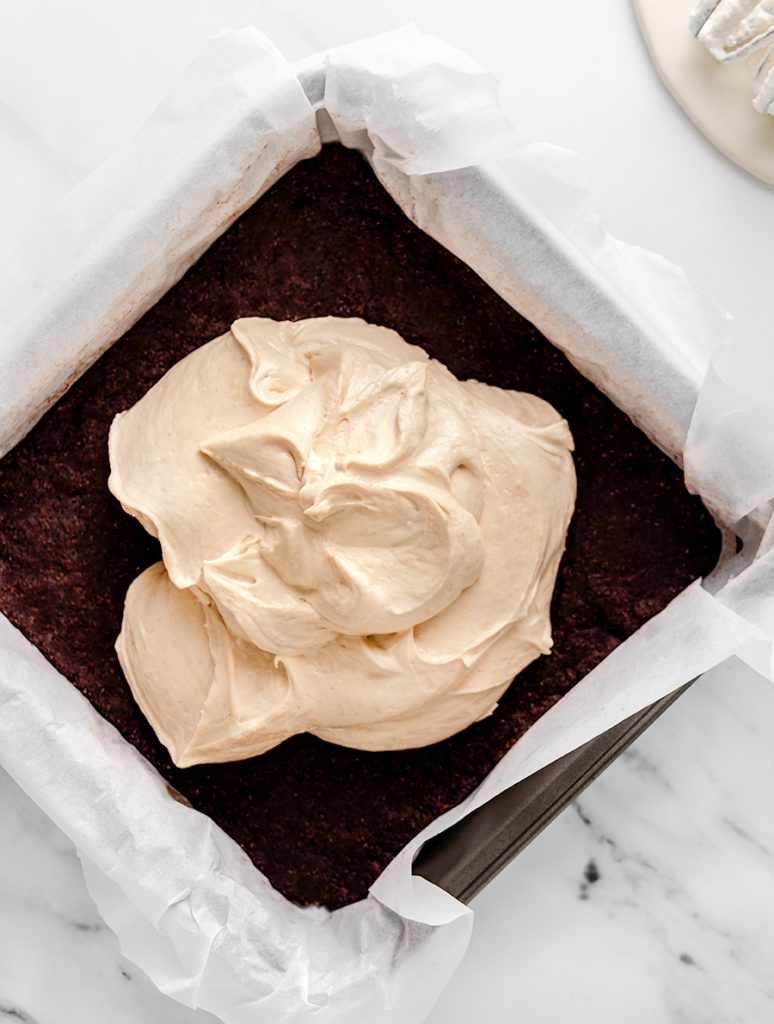 OKAY so I lied.
I do "bake" because of the crust.
You don't have to, but it holds together MUCH better. It's only 8 minutes in the oven and then you can shut that sucker down and pretend like those 8 minutes never happened.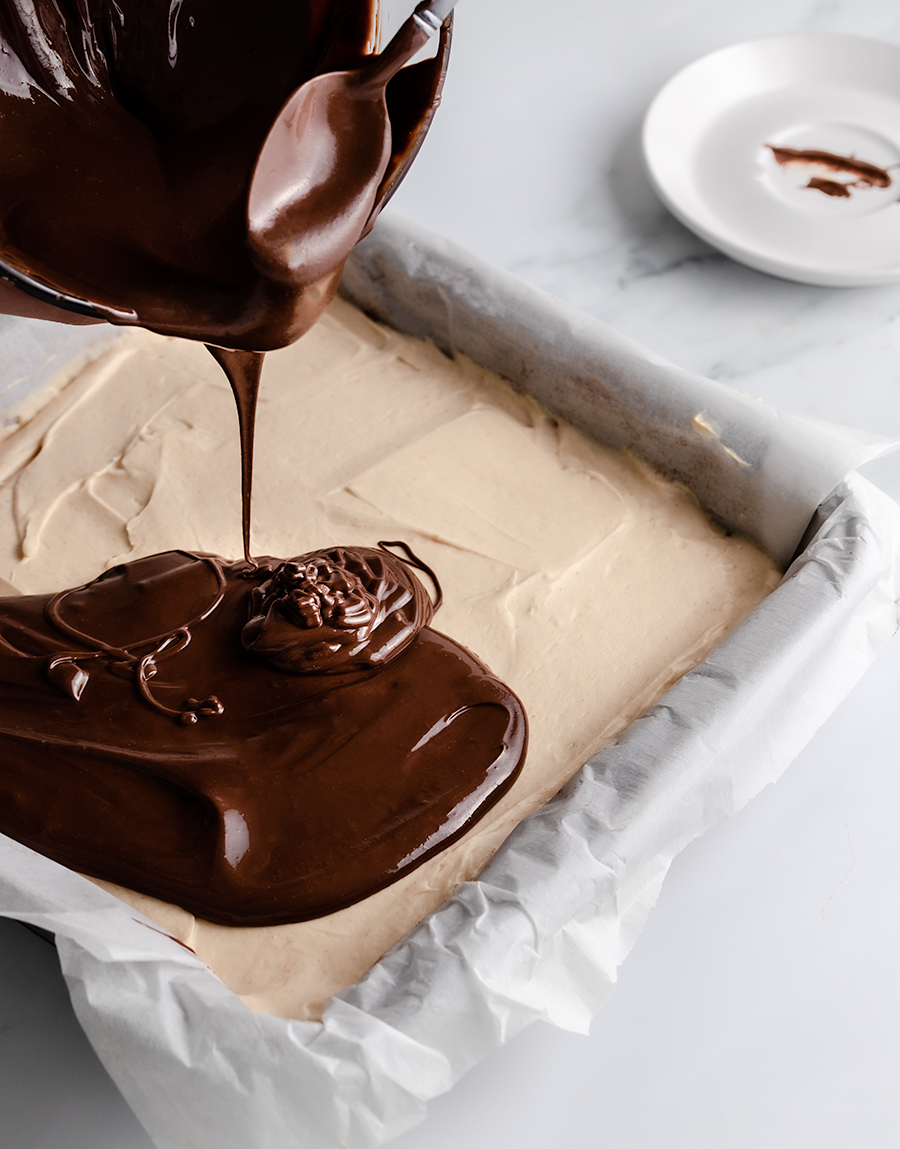 Now just top it with the whipped peanut butter pie/cheesecake insides and top it with the creamy concoction of chocolate peanut butter ganache and voilà!
Keto Peanut Butter Cheesecake Pie Bars (No-Bake, mostly)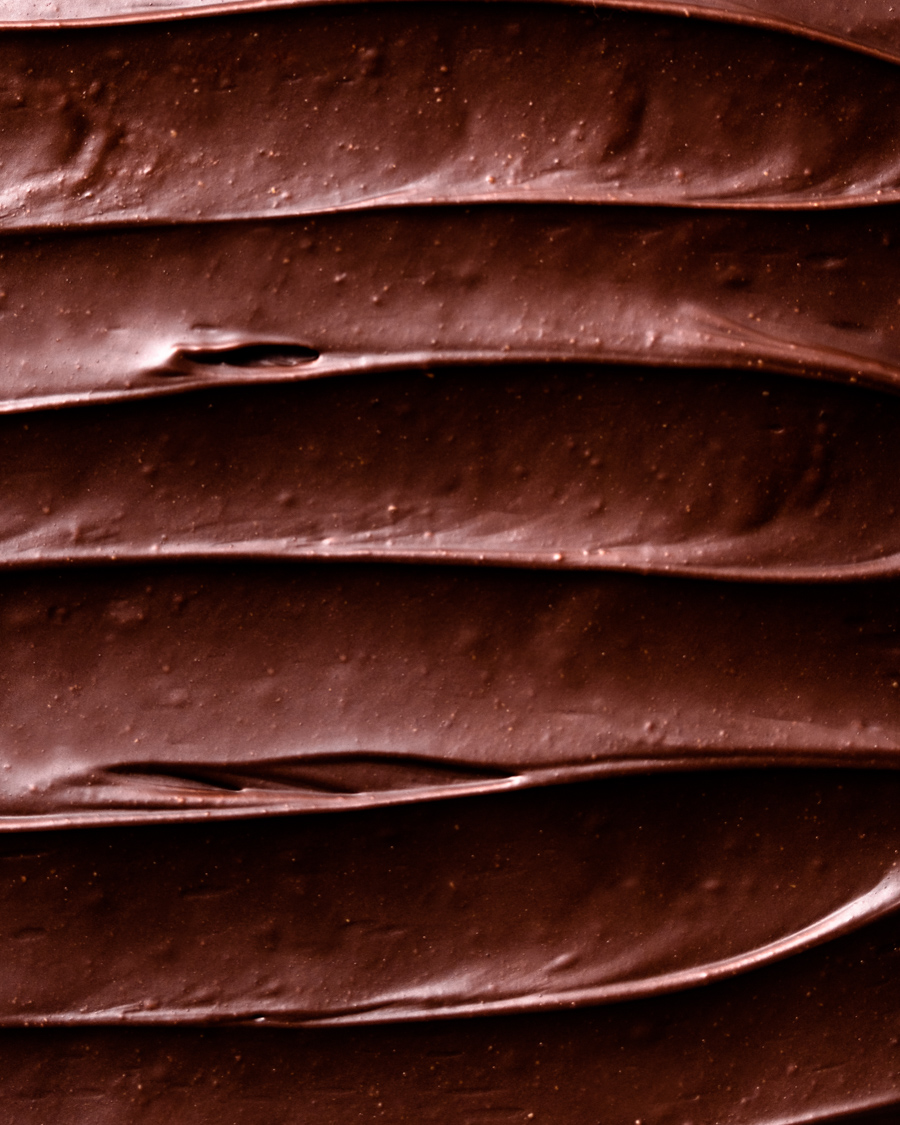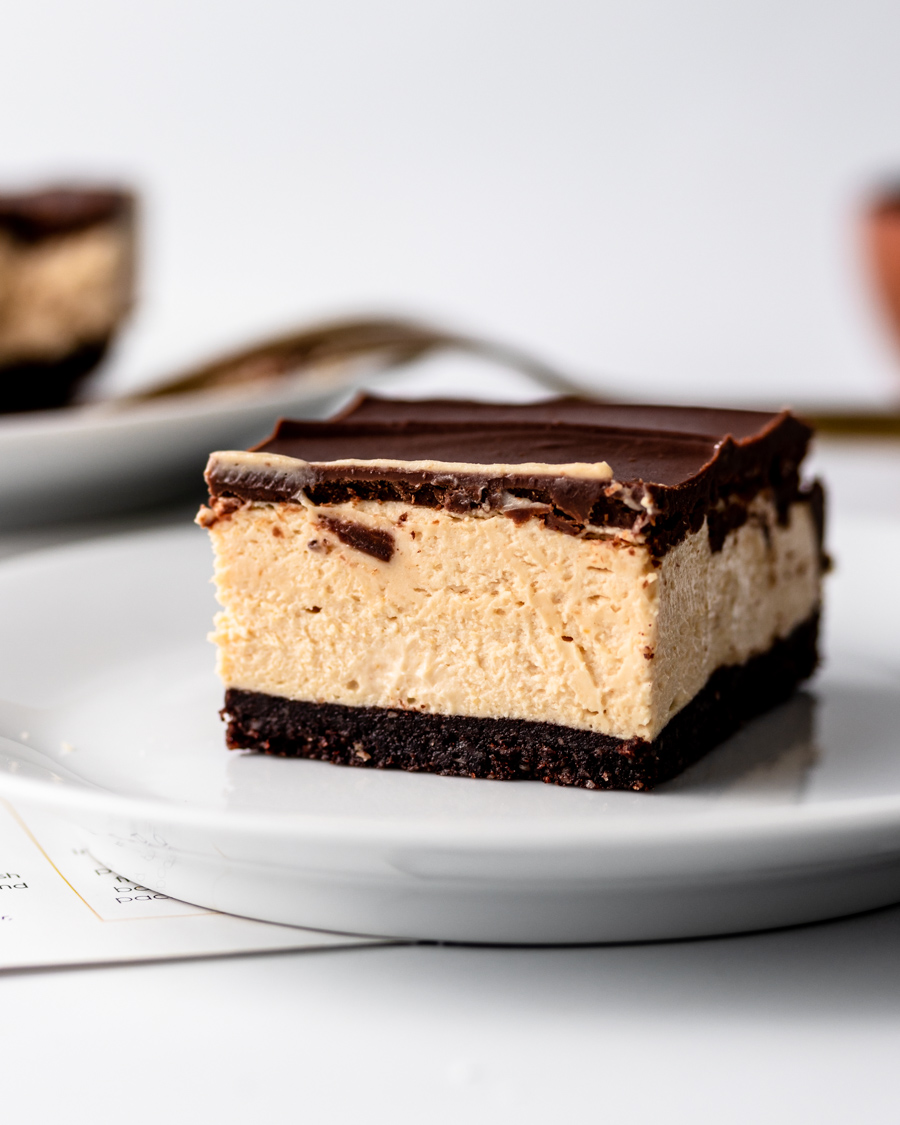 Did I mention that this cheater's ganache is ACTUALLY just like Magic Shell for ice cream??? Because it is.
And it has peanut butter in it….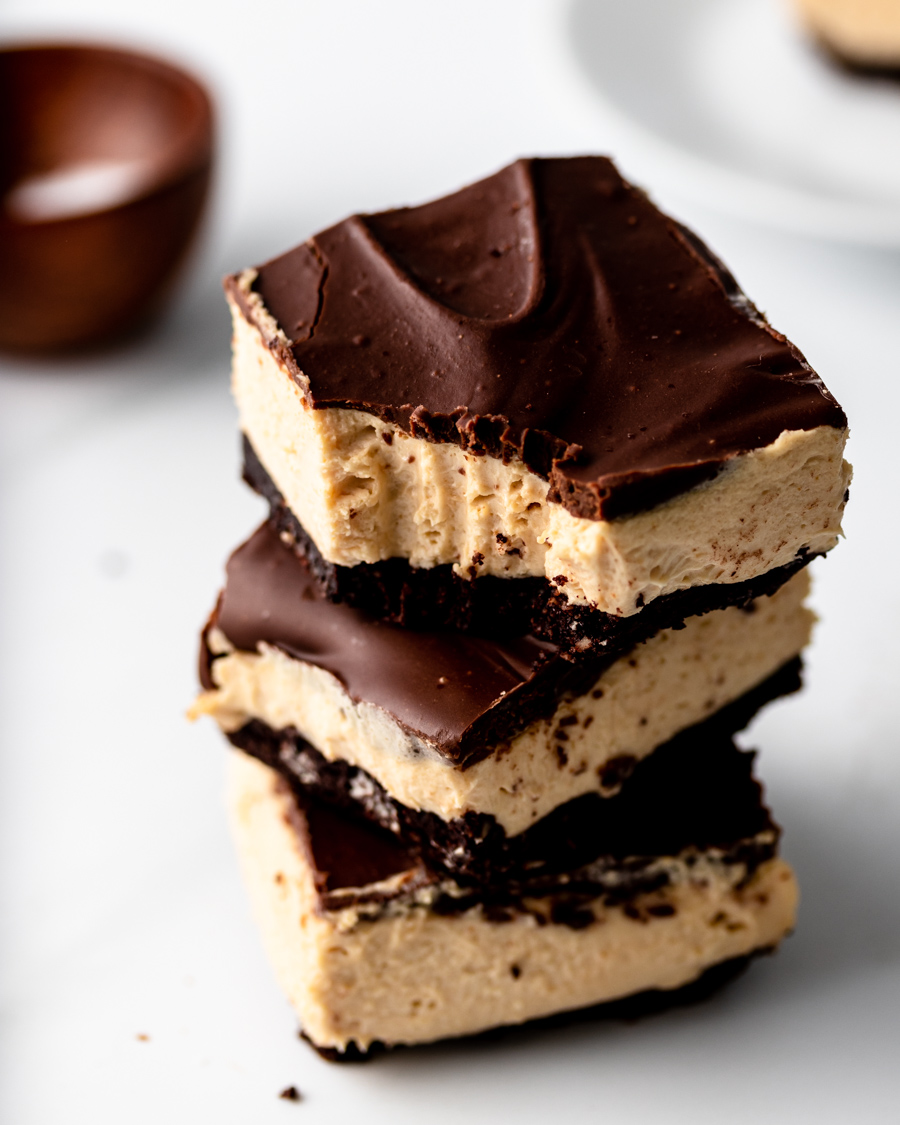 Heads UP! This post contains affiliate links. As an Amazon affiliate, I earn from qualifying purchases.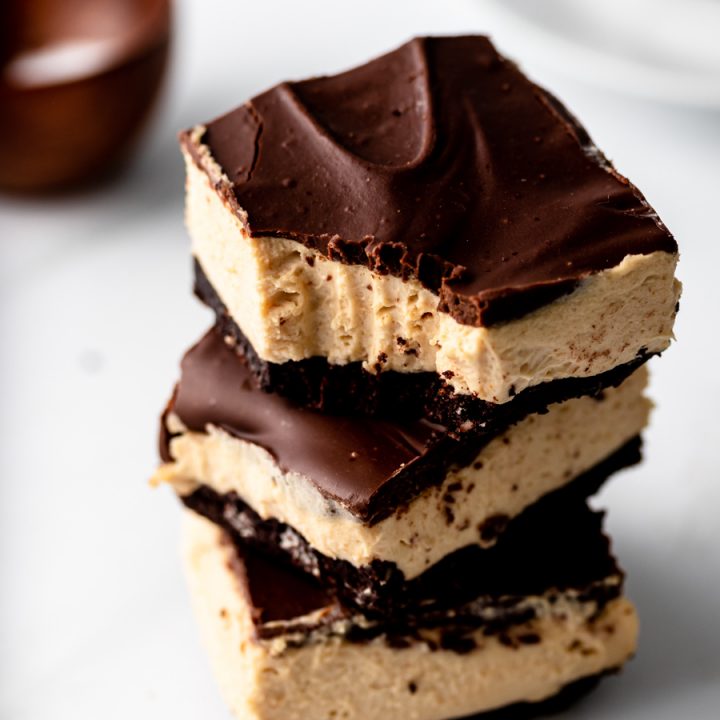 Low Carb No-Bake Peanut Butter Pie Bars
Total Time:
4 hours
28 minutes
Gluten-free Keto Peanut Butter No-bake Cheesecake Bars are like a peanut butter pie but in bar form! Light, fluffy, and not a lick of sugar in sight.
Ingredients
Chocolate Crust
1/3 cup Swerve Granular
1/4 tsp Xanthan Gum
4 tbsp Butter, room temperature
Whipped Peanut Butter Filling
3/4 cup Natural Creamy Peanut Butter
3/4 cup Heavy Cream
Chocolate Peanut Butter Ganache
1/4 cup Creamy Natural Peanut Butter
Instructions
The cream cheese needs to be soft (ROOM TEMP) to mix well so set them out early!
Make THE CRUST
Heat the oven to 350° and line an 8x8 square pan with parchment paper.
In a small bowl, whisk together the almond flour, cocoa powder, Swerve, and Xanthan Gum.
Add the butter and cut in with a fork combine. Press into the pan and bake for 8 minutes. Let cool while you make the filling.
FILLING
Whip the heavy cream and liquid sweetener until stiff, about 2-3 minutes. Set aside.
In a separate bowl, beat the softened cream cheese, granulated Swerve, and peanut butter until smooth.
Gently fold the whipped cream into the cream cheese mixture. Don't overmix or you will lose the light and airy texture from the whipped cream!!
Spread the filling over the prepared crust. Refrigerate (don't freeze yet! See notes) until set, at least 4 hours or overnight. The longer, the better.
Chocolate Ganache
Melt the chocolate chips in a glass bowl by microwaving for :30 at a time and stirring. Repeat if needed until smooth.
Add the coconut oil and peanut butter and stir to combine. Spread the mixture over the cheesecake bars and let cool for at least 5 minutes. Slice and serve.

Notes
Refrigeration/Freezing: You can freeze this AFTER you let it completely set up in the fridge for the 4 hours. If you freeze it right away, you will lose the airy texture.
Ganache Tips: The ganache has both peanut butter and coconut oil to act like Magic Shell! It's fine to add it after the cheesecake has set for an hour (easiest) or you can add it right before serving, then pop it in the freezer for a few minutes to help it firm up.
Nutrition Information
Yield

16 Squares
Serving Size

1 Square
Amount Per Serving
Calories

314
Total Fat

30g
Carbohydrates

9g
Net Carbohydrates

5g
Fiber

4g
Protein

7g