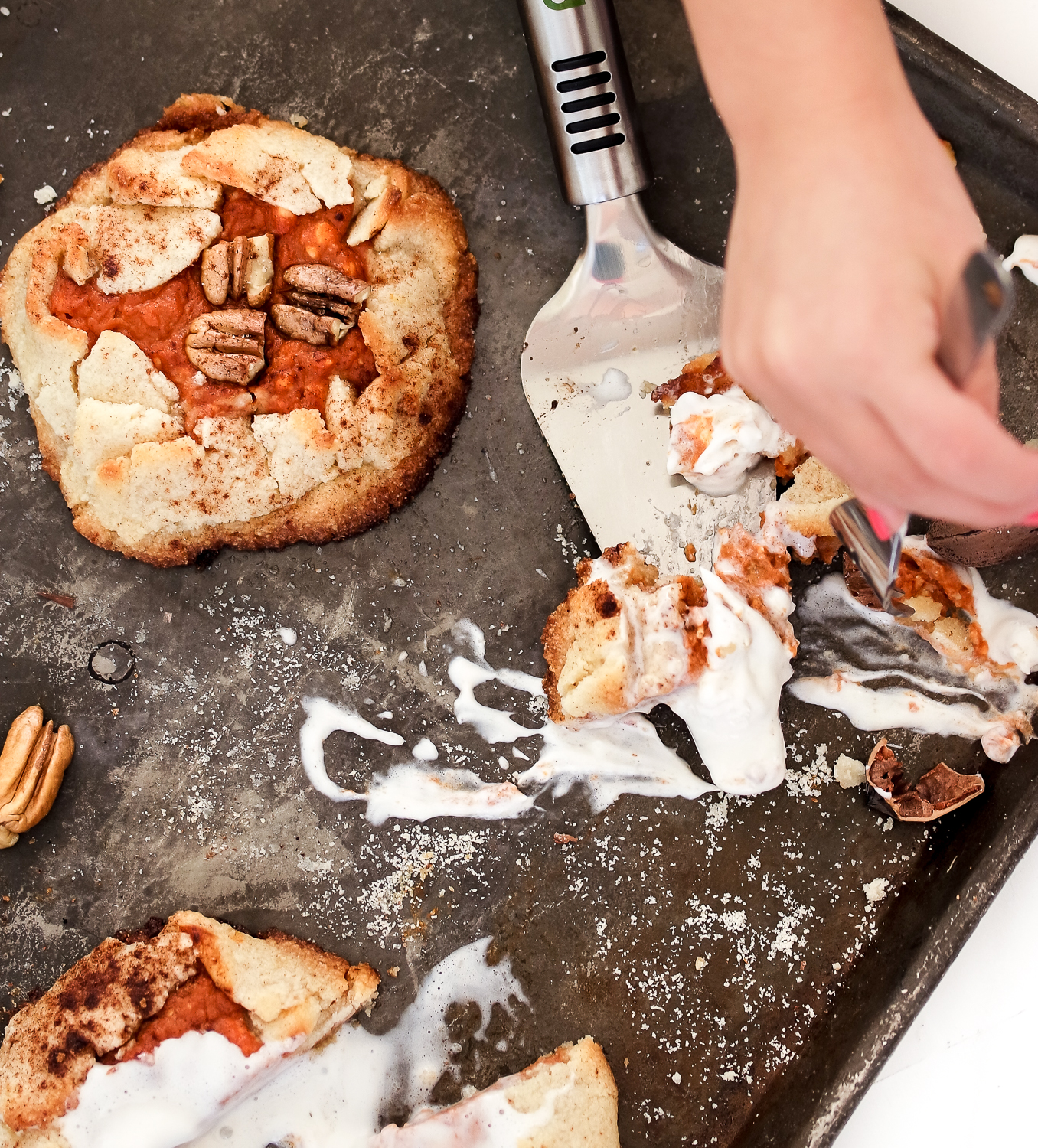 Big news guys-I've hired a new assistant!
She is 6 years old, loves kittens and pumpkin pie and accepts payment in the form of Cool Whip. 2 scoops per hour plus bonus scoops pretty much every five minutes.
She drives a hard bargain but she's worth it.
Our first recipe was going to be a vegan pumpkin pie but we decided a galette was more rustic, therefore we could be messy and it would still look great. Don't get me wrong, she could bake the heck of out of pie, but the foodie in both of us felt like the Pumpkin Galette will be the hot new Thanksgiving dessert and since we are both on-trend it just made sense.
Pumpkin pie is so last season.
THEN we didn't have the ingredients for vegan anything so we just threw a bunch of things into pumpkin pie purée and baked it.
This is us.
As you can see, it was delicious…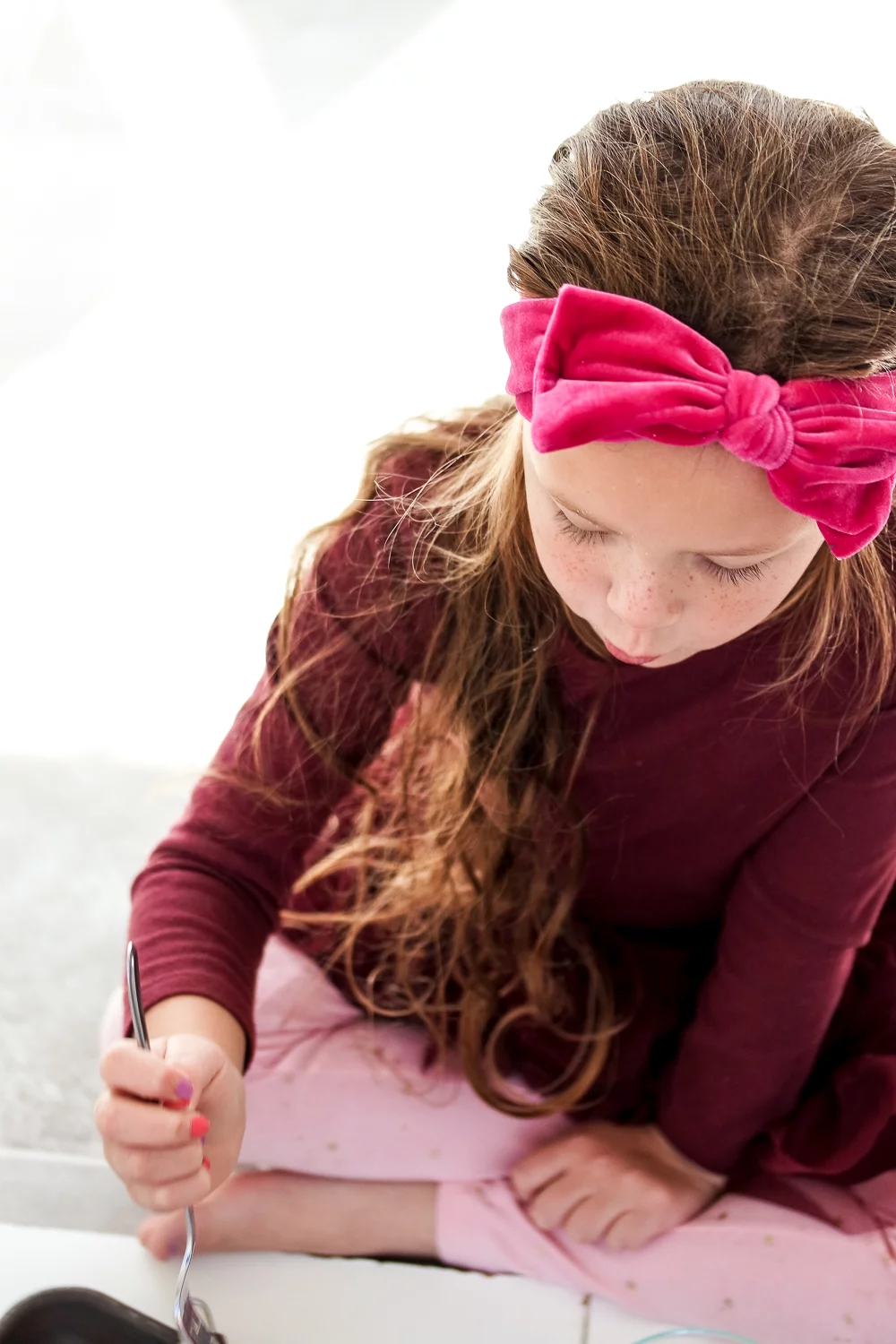 Confession-I was sneaking scoops right along with her.
Again, blogging match made in heaven.
-Rustic Pumpkin Galette-
Gluten Free – Low Carb – Nearly Kitten Fur Free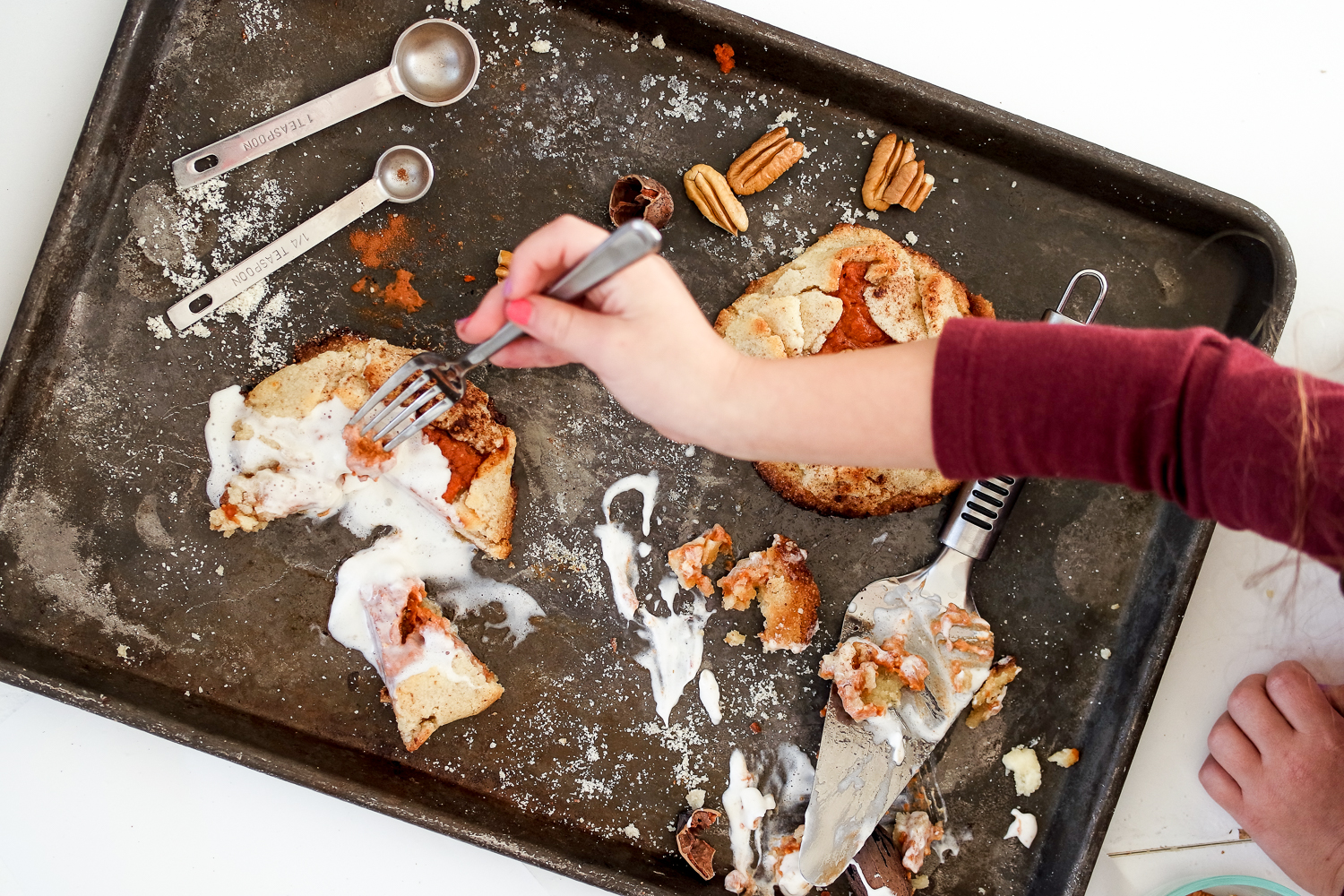 The dough is a basic low carb pie crust using almond flour, sweetener and butter.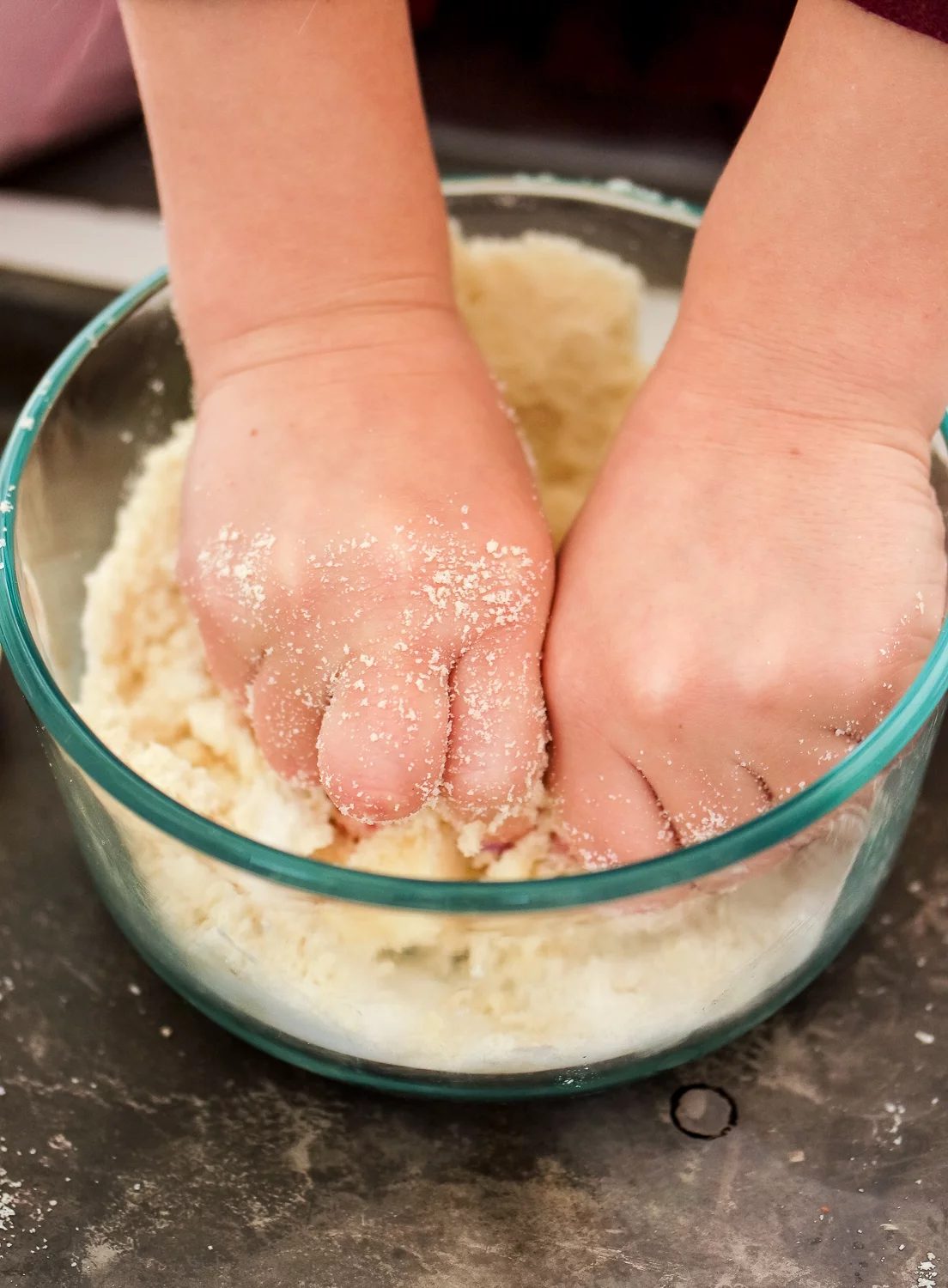 Form two sort of equal sized dough balls.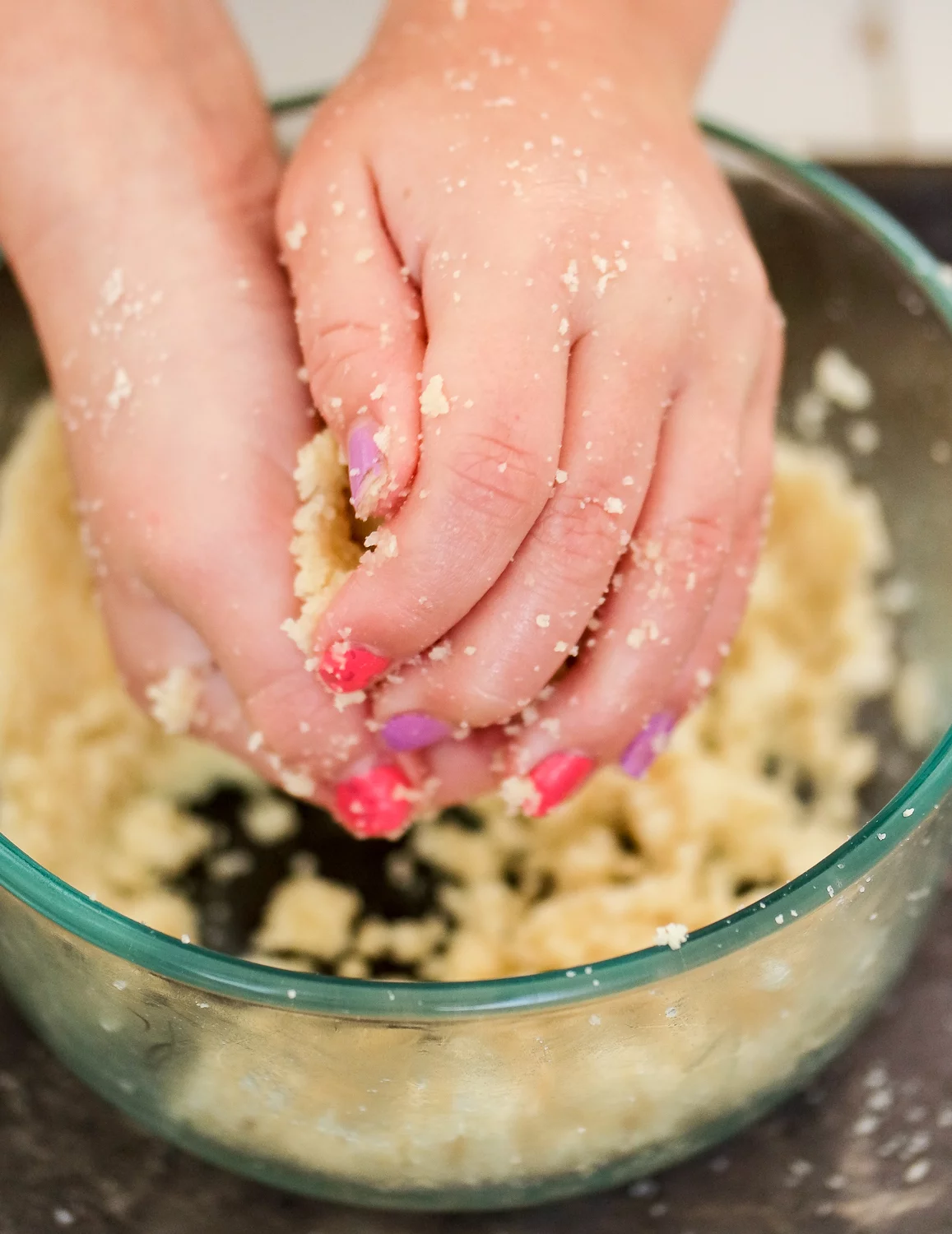 Flatten them with a rolling-pin or just use your hands.
We found the rolling-pin to be daunting and ditched it after the first attempt.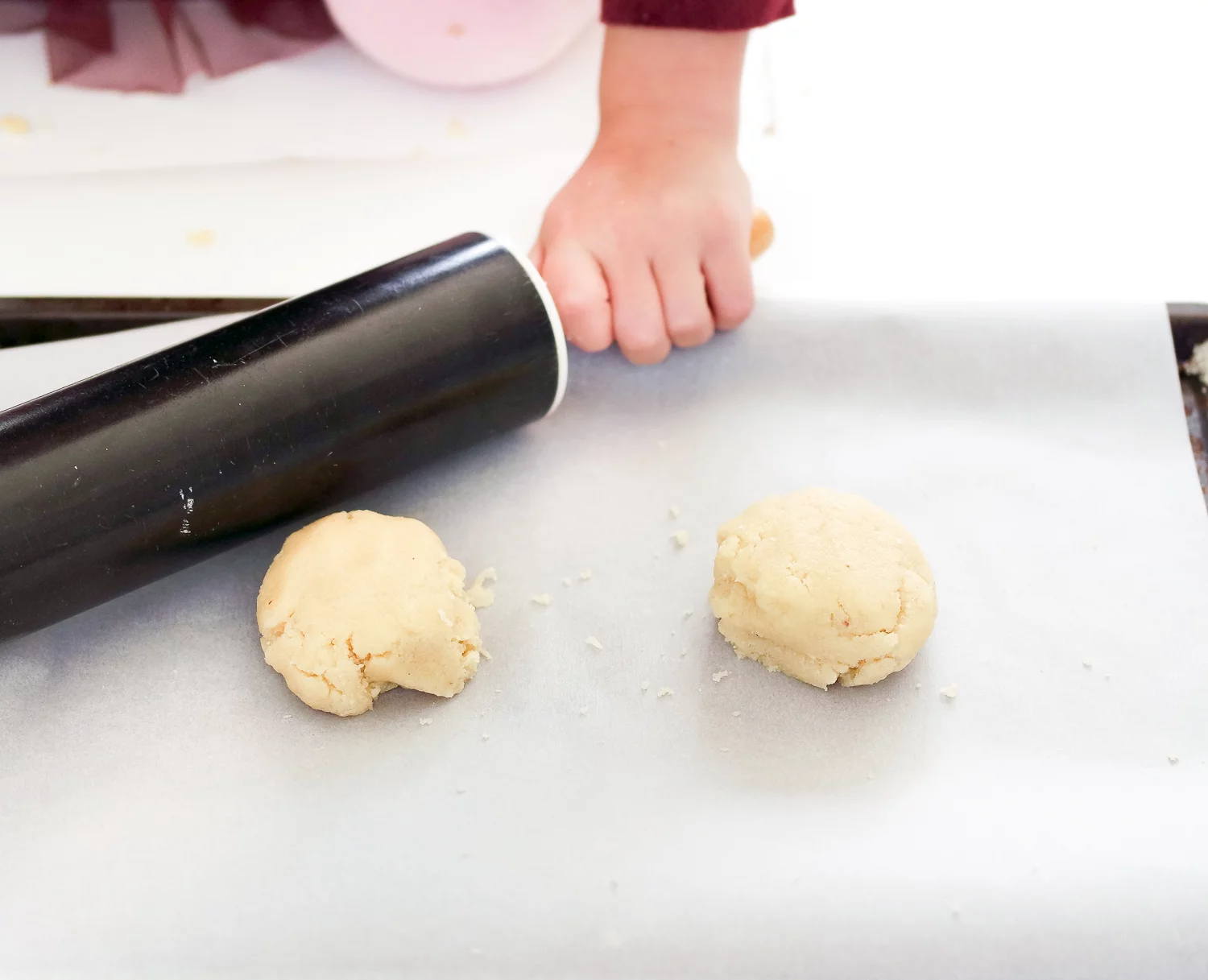 Fill with the pumpkin mixture and fold the edges up and over.
Mine vs. Hers…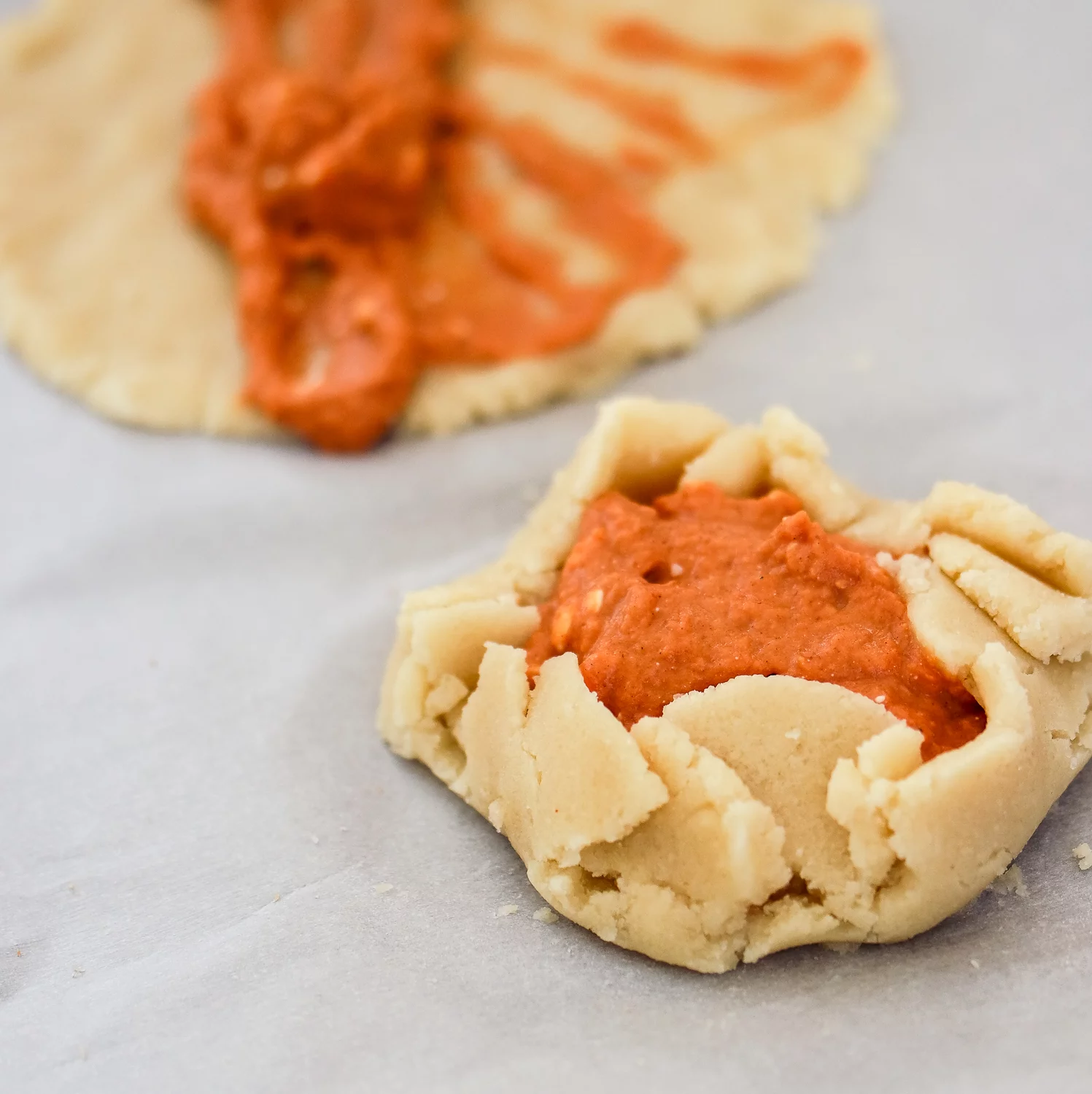 Top with freshly cracked pecans and bake for 20 minutes or until the crust is golden.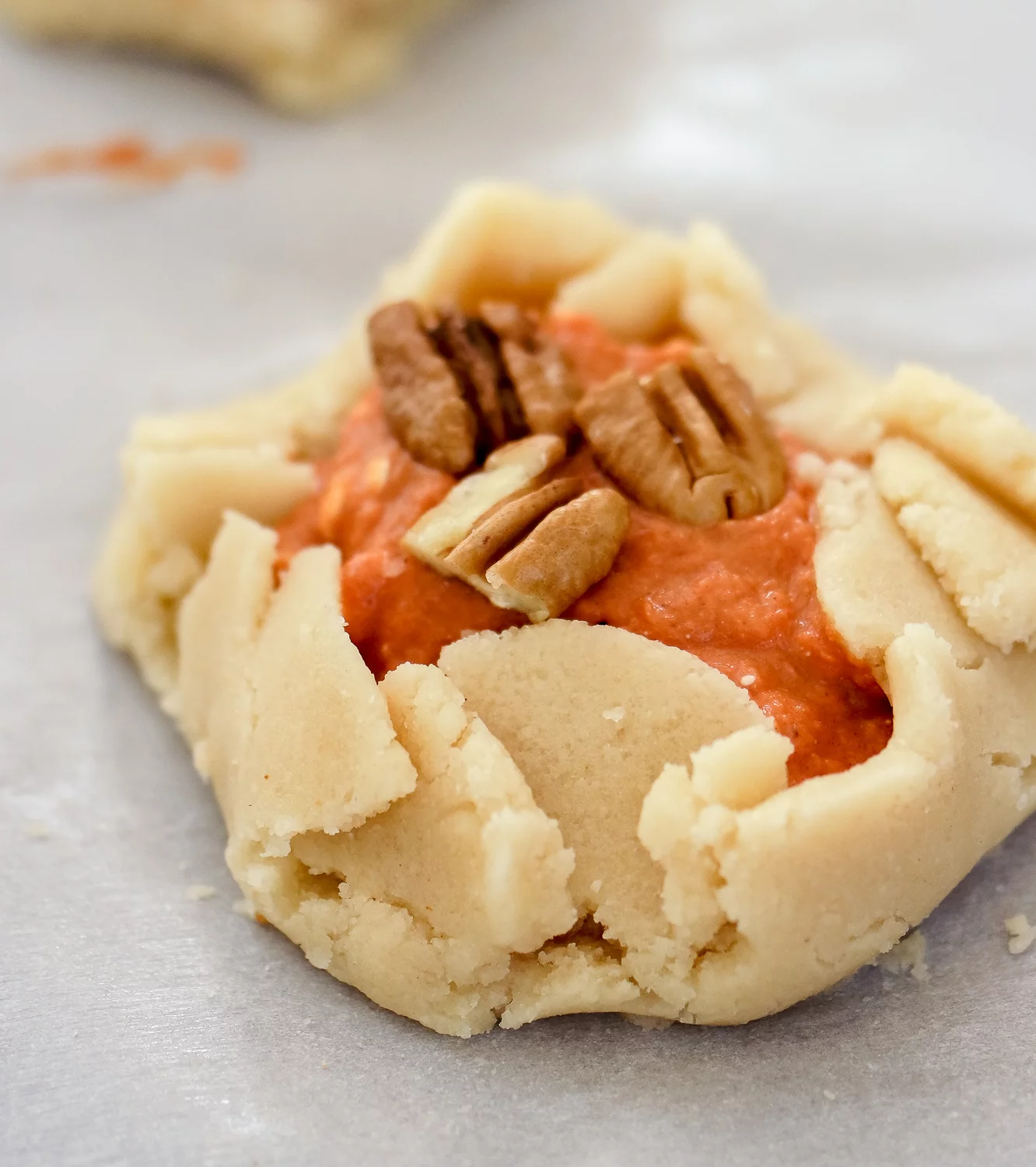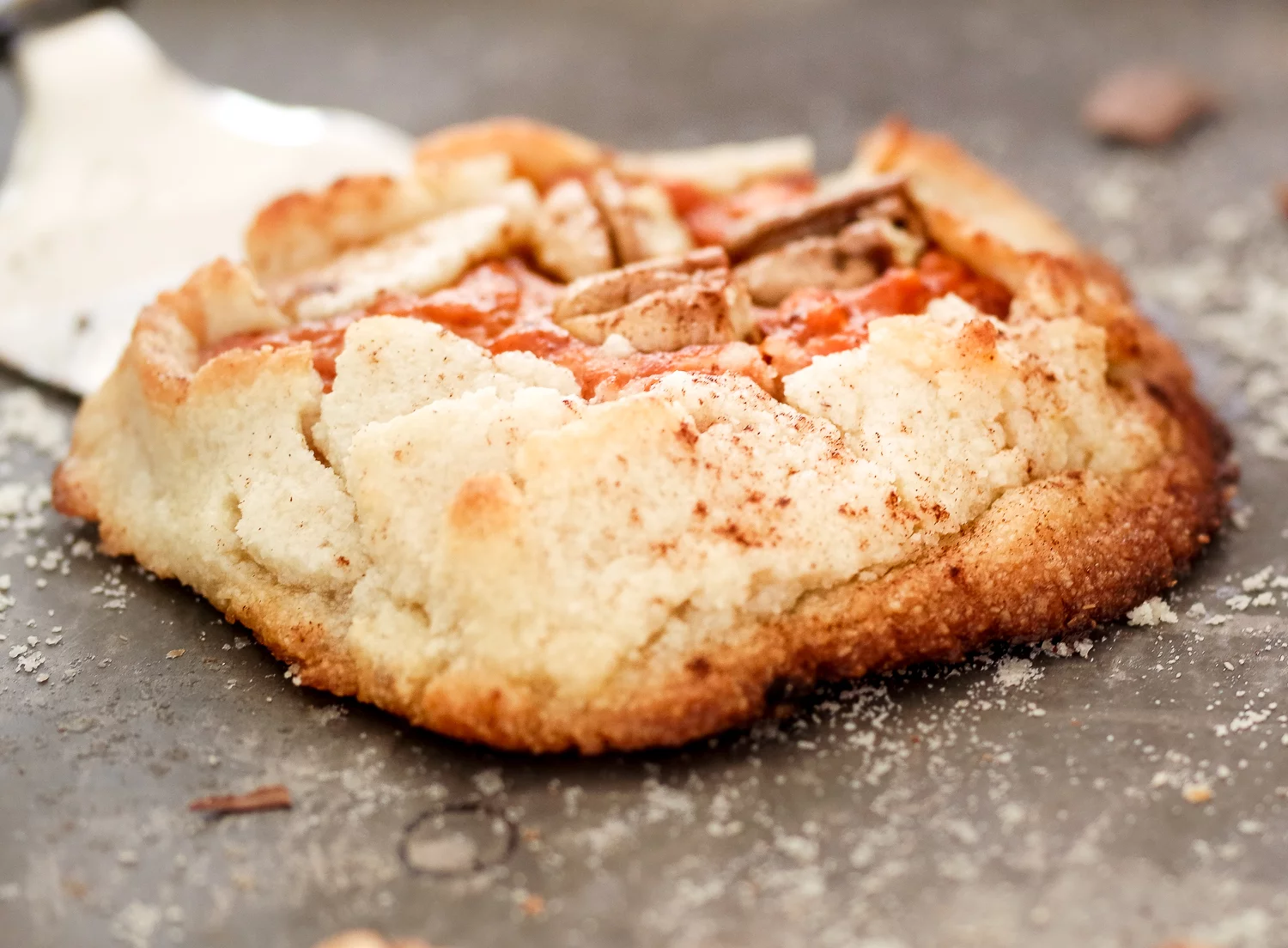 IF you are Violet, promptly remove the pecans and top it with five scoops of cool whip.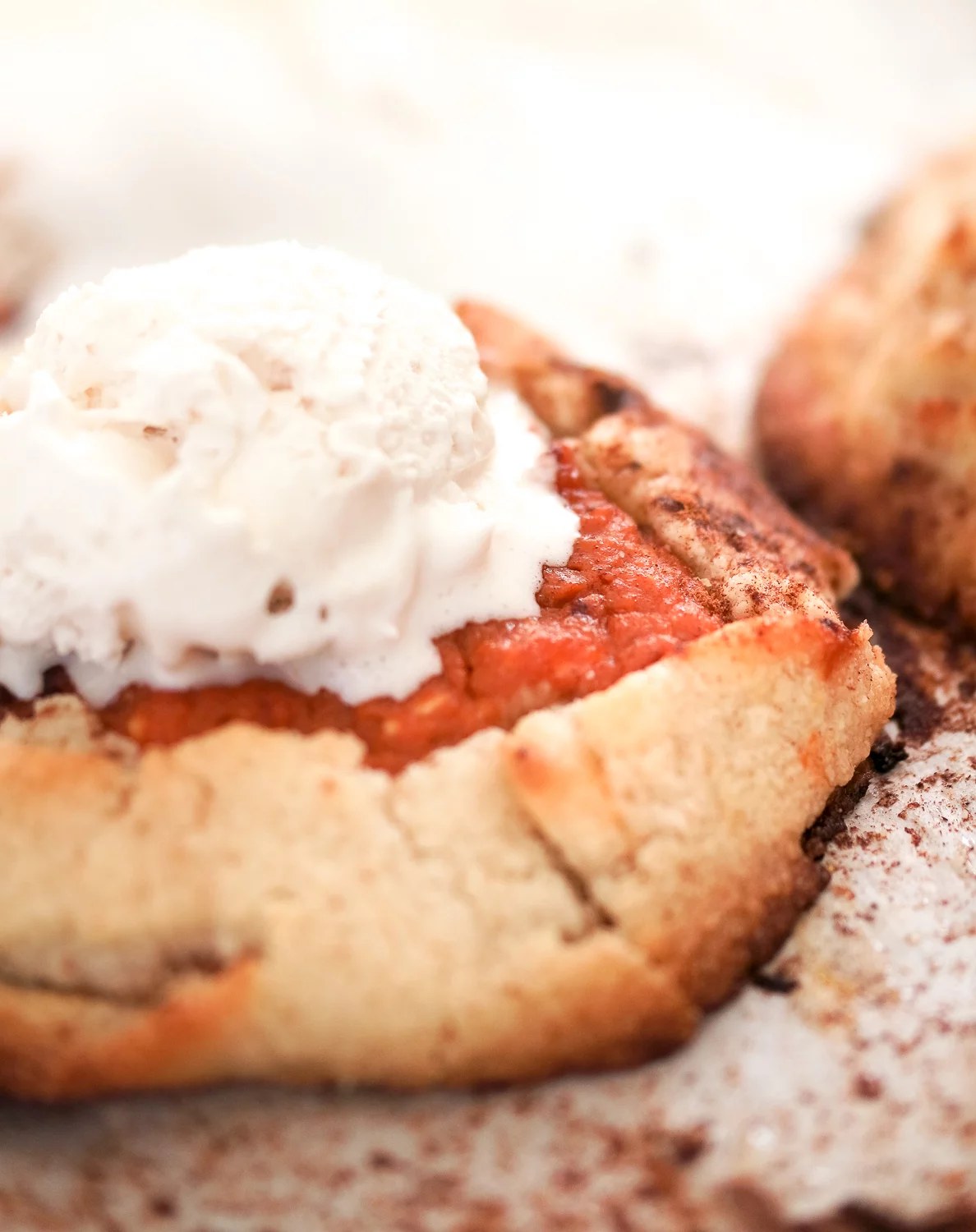 So imperfectly perfect. How can you resist?
Plus, cheap labor. How does that sound for your Thanksgiving meal prep?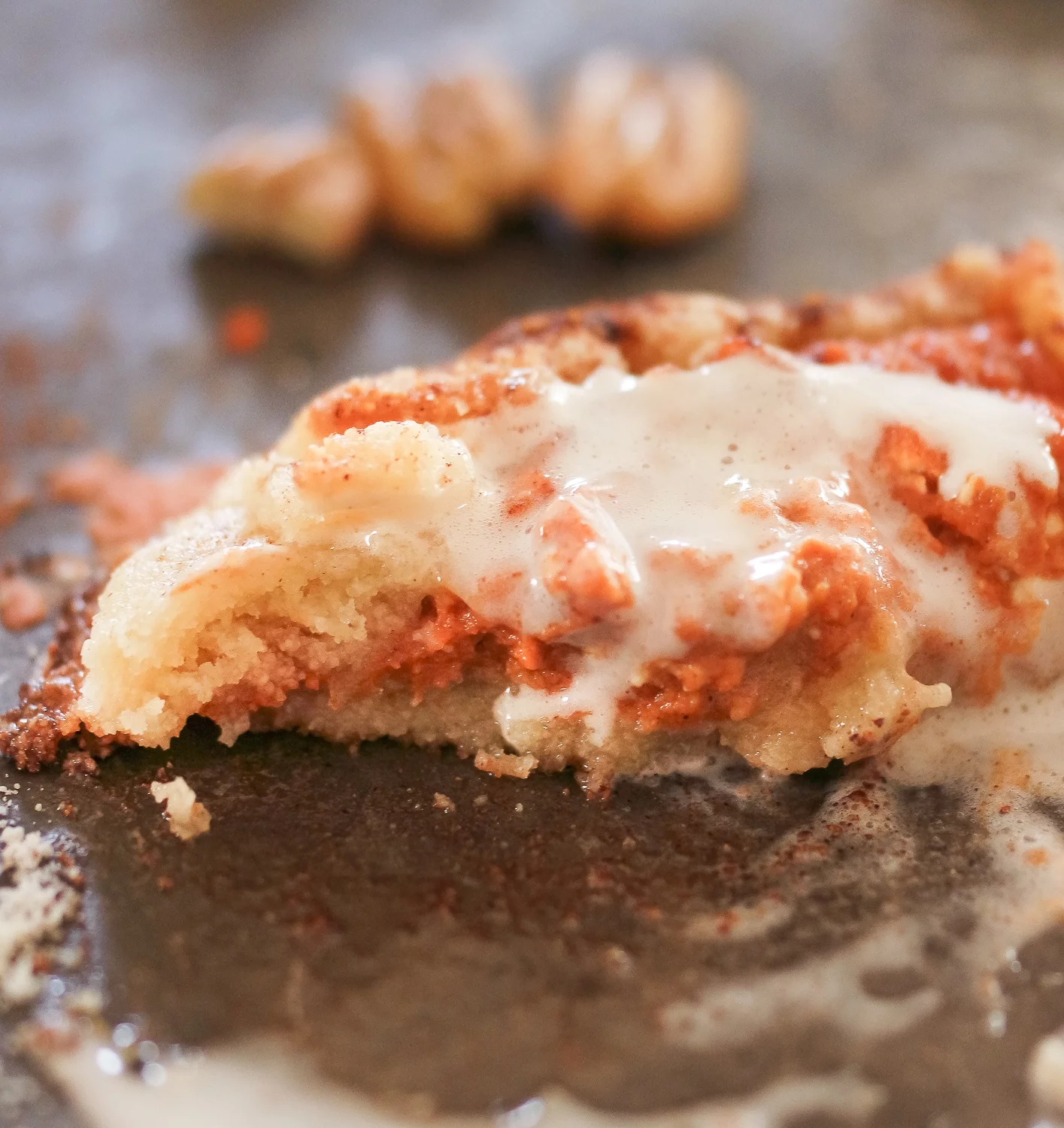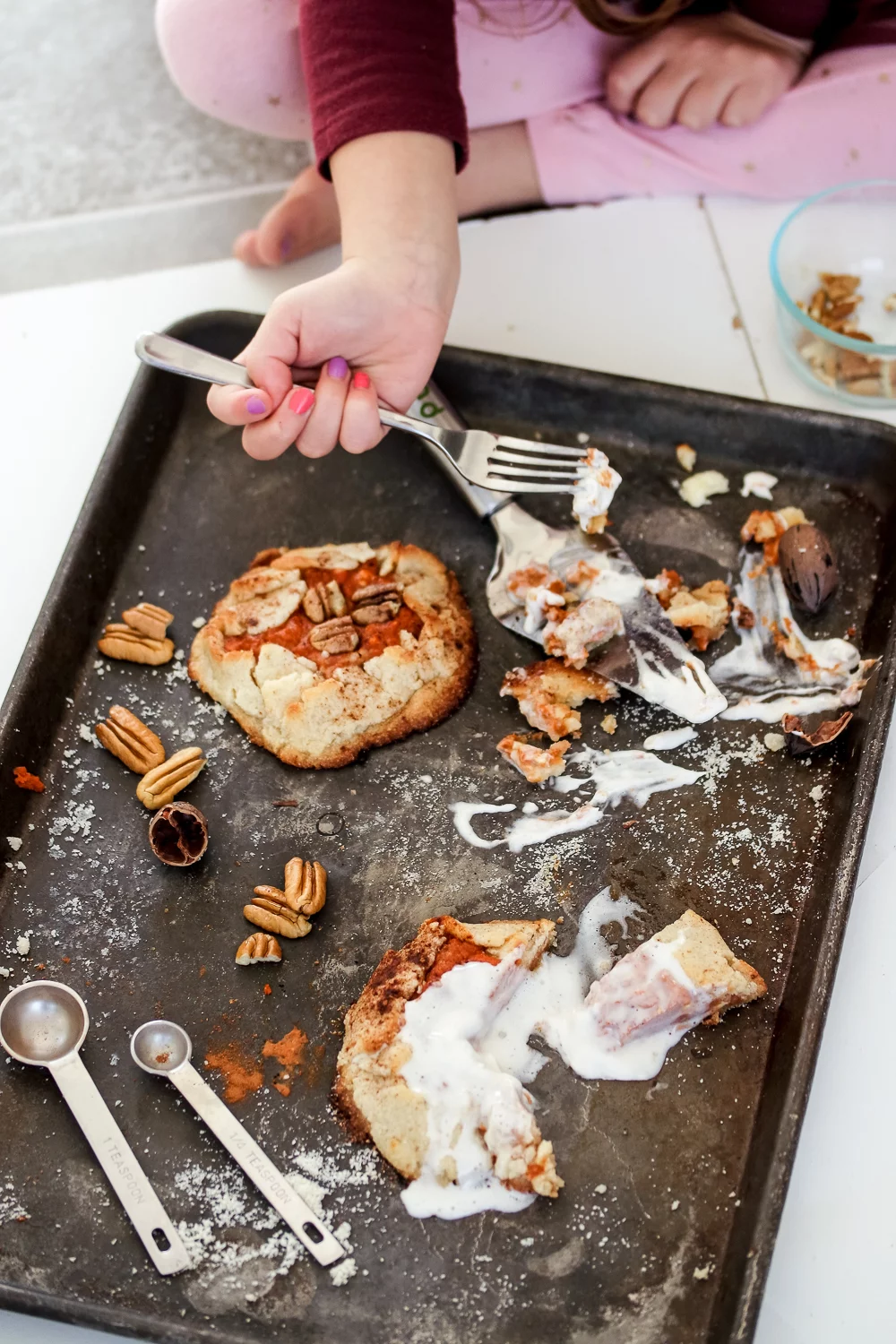 And now to the very rough, very casual recipe. We are 90% positive these are the measurements but you can't go wrong with pumpkin filling and some generic pie crust if you want to be lazy!
Low Carb Rustic Pumpkin Galette
Ingredients
Crust
1 Egg
1 1/2 cups Almond Flour
3 tbsp Butter
1/4 cup Granulated Sweetener-Truvia or other low carb variety
2 tbsp Granulated Sweetener + 1 tbsp Ground Cinnamon
Filling
1/2 cup Granulated Sweetener
1 cup Pumpkin Puree
1 tbsp Pumpkin Pie Spice
2 oz Cream Cheese
Instructions
For the Crust
Heat oven to 350 and line a baking sheet with parchment.
Mix Almond flour, butter, sweetener and egg and mix until dough forms. Separate into two equal dough balls and press out into 1/4 inch thick circles. Set aside.
For the Filling
Cream together the sweetener and the cream cheese.
Add the pumpkin puree and spice and stir in until uniform.
Place one to two spoonfuls of mixture into the center of the dough and fold the edges over. You may have a small amount of filling left over.
Spray the top with coconut oil or olive oil Cooking Spray and sprinkle with the cinnamon and sugar mixture.
Bake until golden and let cool slightly before moving from the pan.
Top with pecans or low carb whipped cream!
Who's ready for Thanksgiving?!?!