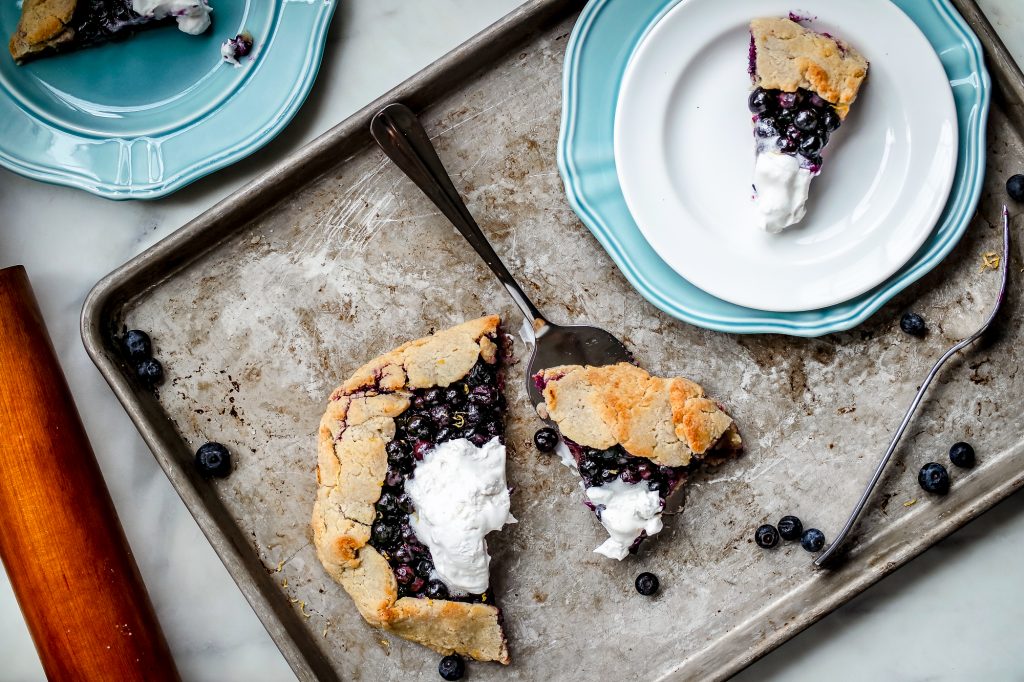 Fake It Till You Bake It
If you're bad at baking and you want to look fancy without trying, I suggest taking a tip from the French.
They know how to fake it, and by fake it I mean make a Galette.
That's not why I made a galette this weekend. I was actually all hot for blueberry pie. Turns out, I don't own a pie tin and neither does my dear sweet mother. And so, being the cheapskate that I now am, I took a page out of the famous Bon Appetit archives and whipped up a gluten-free, low carb version of a classic lazy baker's dish. Basically, it's a pie without the confines of a pie tin.
Tin-less lazy pie
Emphasis on the word lazy, folks. Then add the words fool and proof and emphasize those ones too because that's a galette.
I'm not kidding. You can't screw one of these up because technically it's supposed to look "rustic". I almost dropped it and I think actually increased the beauty.
I also forgot it was in the oven for a short period of time. Beauty x2. AND THEN I realized that the oven temperature was set wrong. Rustic AF!
So even after it was overcooked and maimed it was still really good. AND it just so happens that it's almost Easter and I've been meaning to impress my family with my cooking skillz…so there's that bonus too.
-Lemon Blueberry Galette-
Free from gluten, extraneous carbs, & pie tin tyranny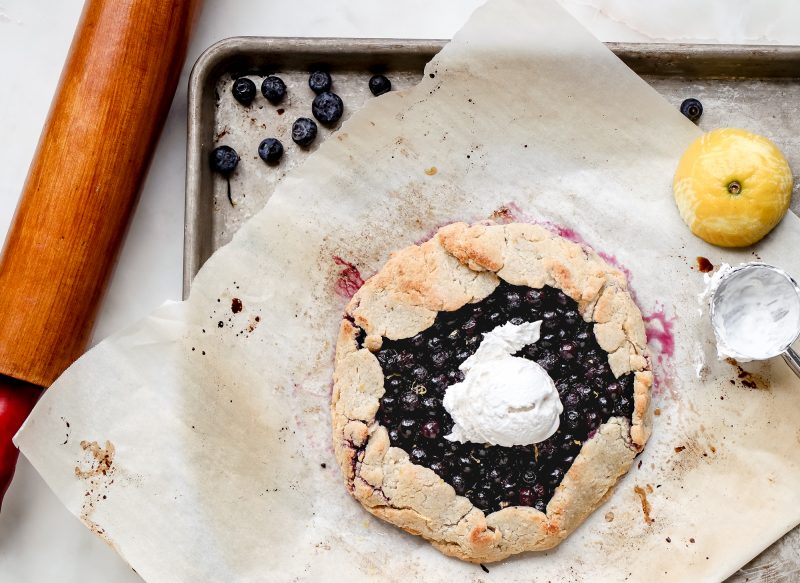 Tips for making this galette which is basically a Pop-Tart
without a top:
Chill out with your dough by taking the time to chill it.
Put it in the fridge and pour a glass of wine because
that's what lazy bakers do.
You could even mix the filling while it chills if you must keep busy.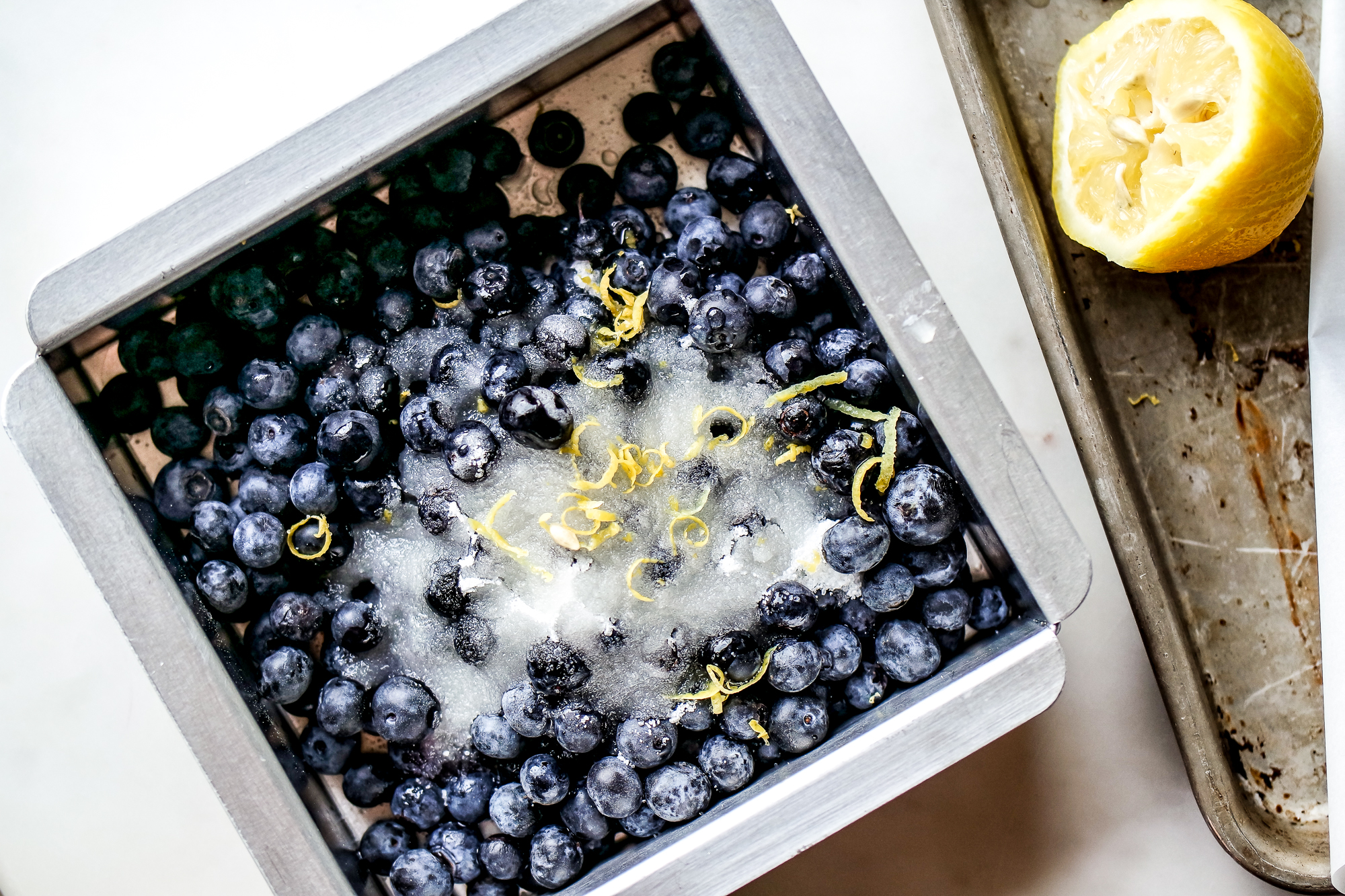 Dough cold? Good. Roll it.
BE CAREFUL sort of. It doesn't have to be perfect but you don't want it too thin or it might burn.
Maybe.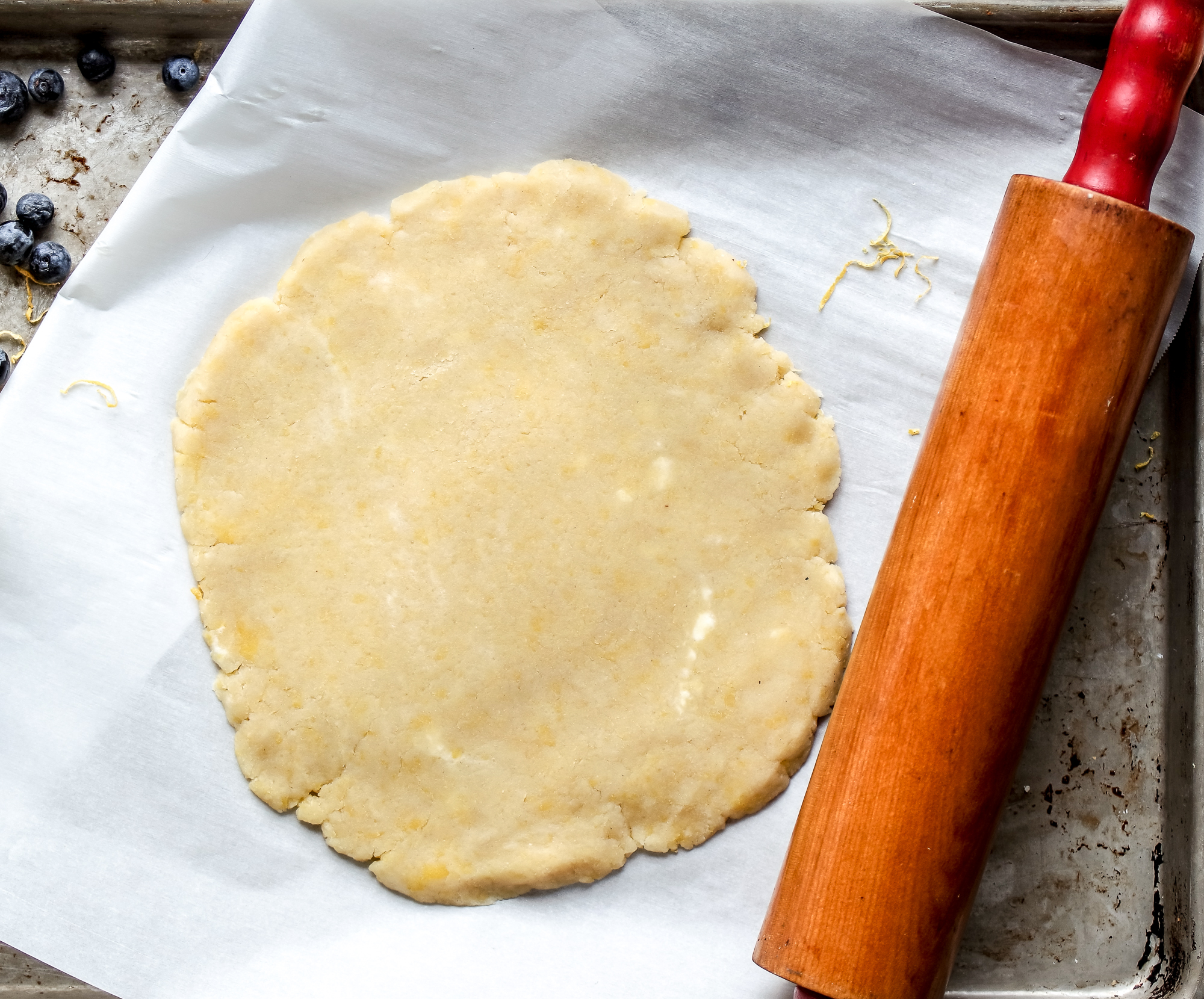 Add your filling and fold the edges over your berries.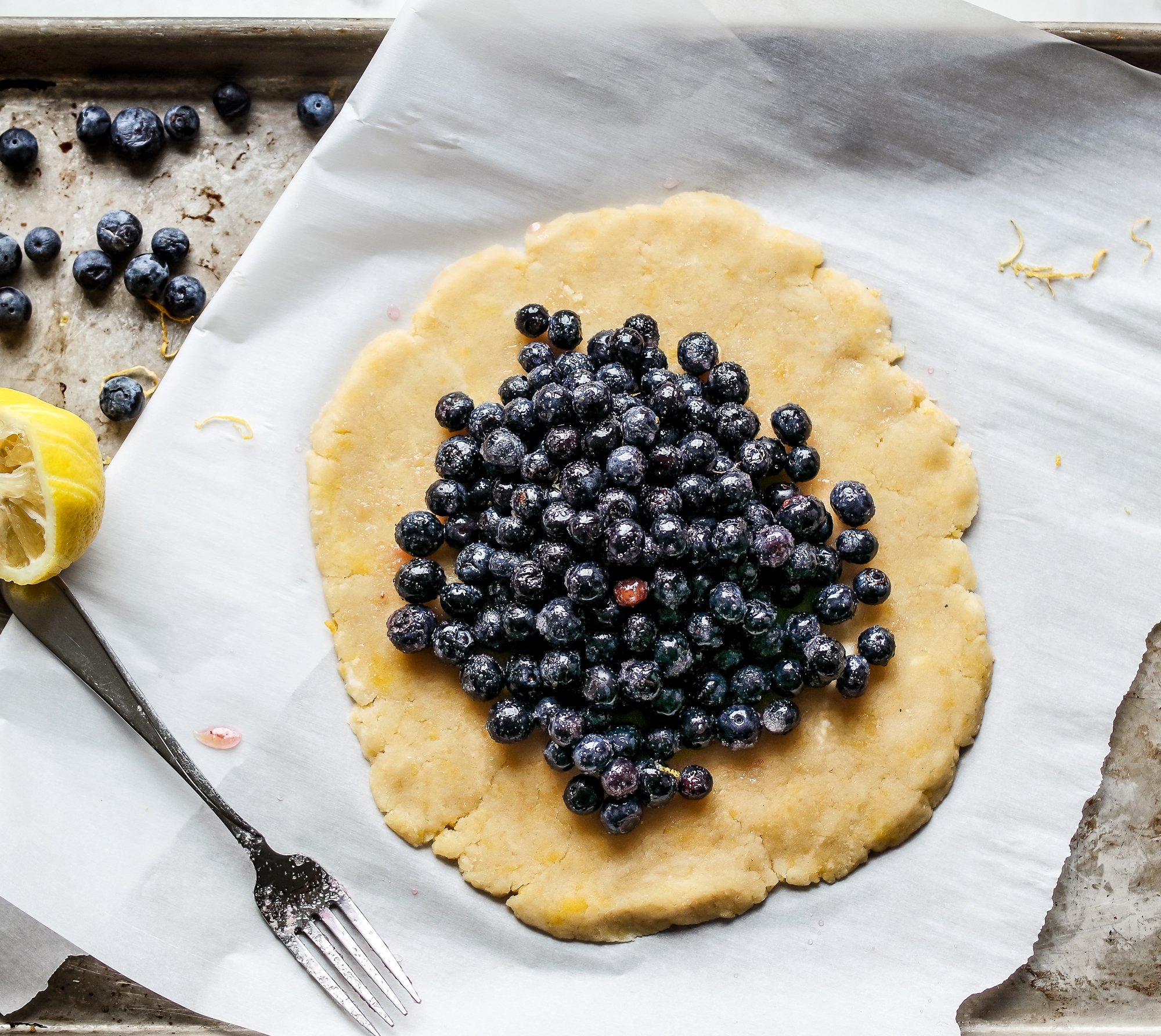 Another great thing about galettes; cracks and broken edges are rustic and that makes for a pretty galette.
Just squeeze and mold the edges to your liking because pie crust is basically edible play dough.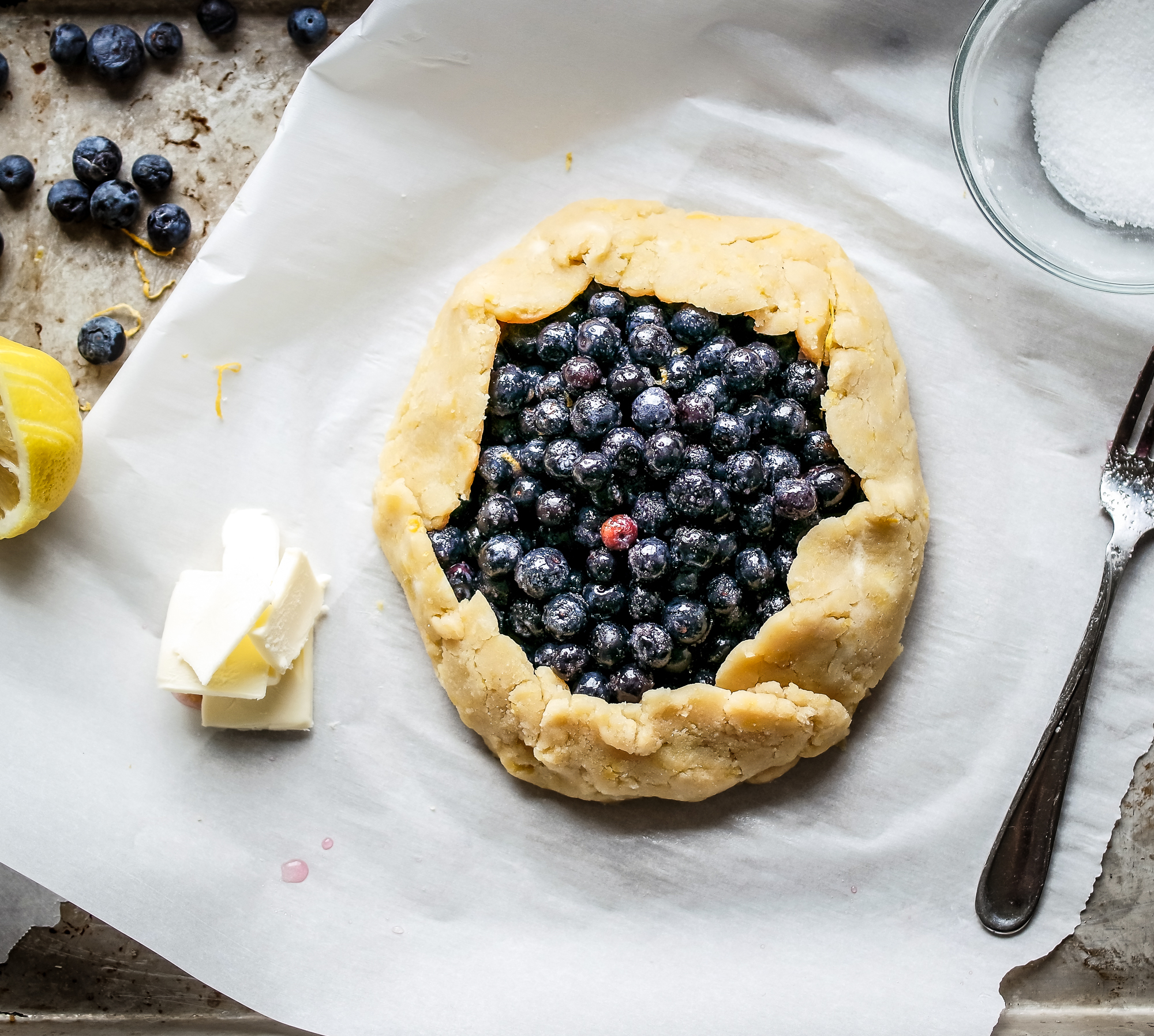 Put some butter on top so your berries don't get shriveled up and rub some on the crust, too.
Sprinkle with sweetener.
You could egg wash the crust but I only had the one egg sooooooo I used butter.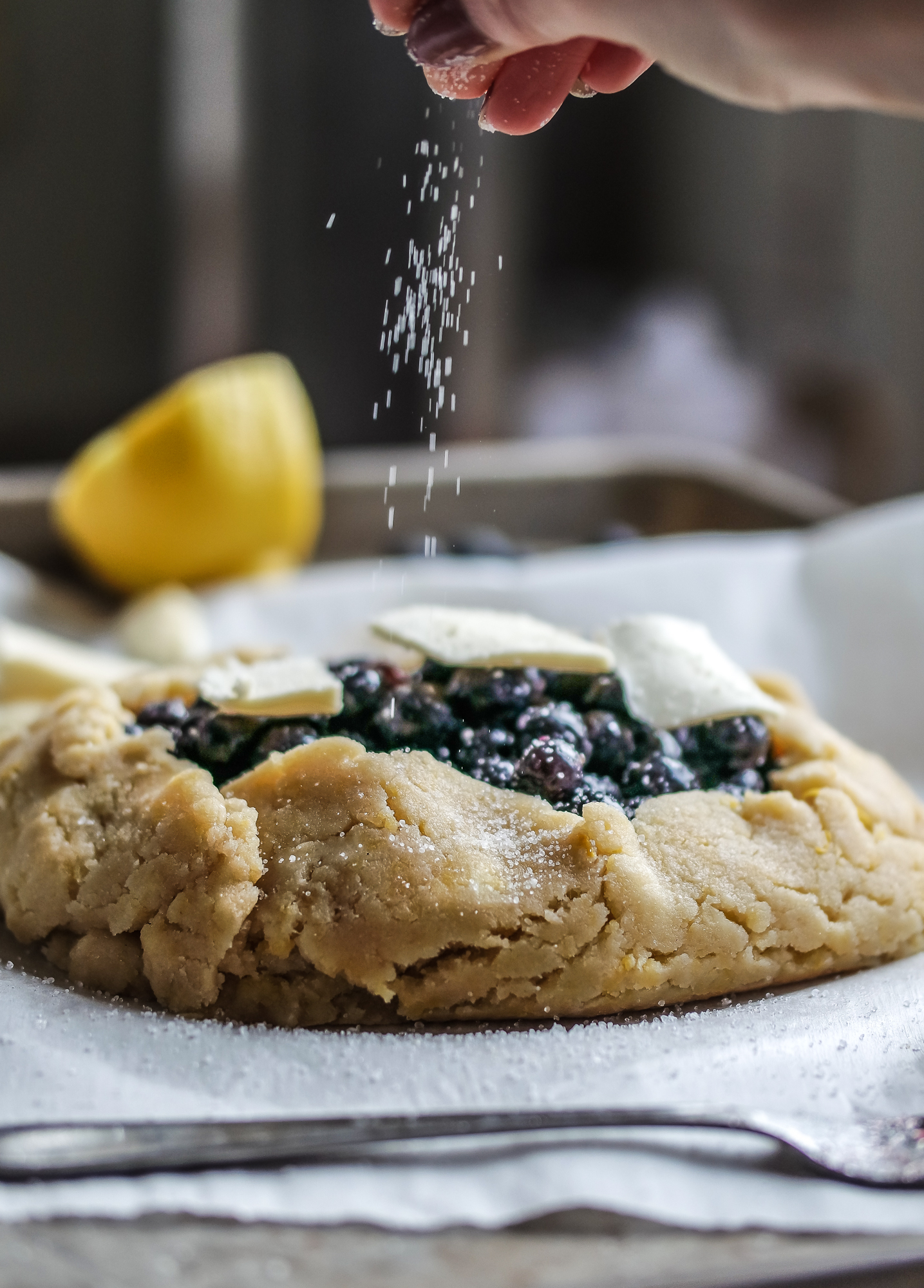 Bake until rustic. I mean brown.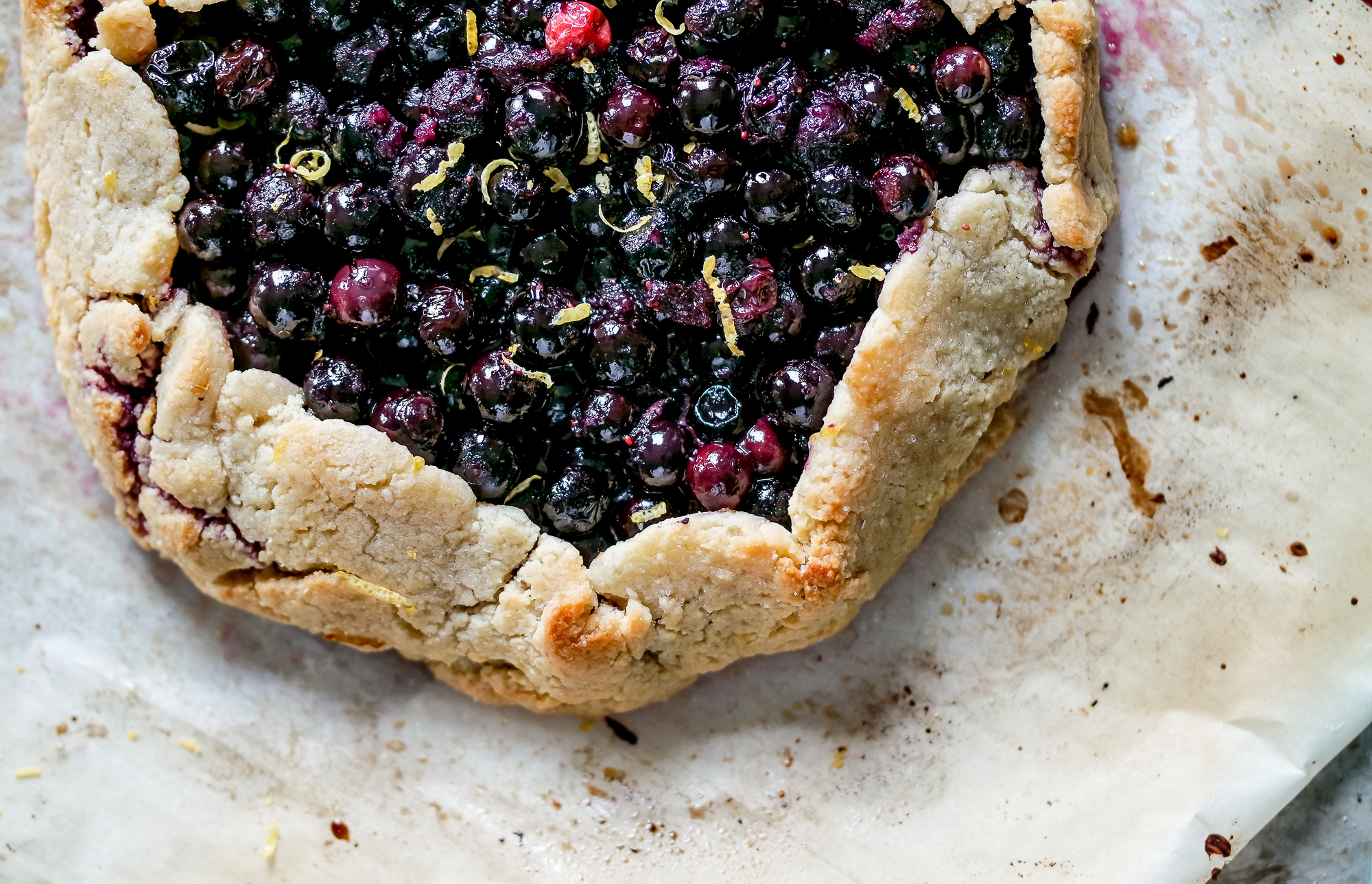 Top with whipped cream of your choosing. I used dairy free TruWhip.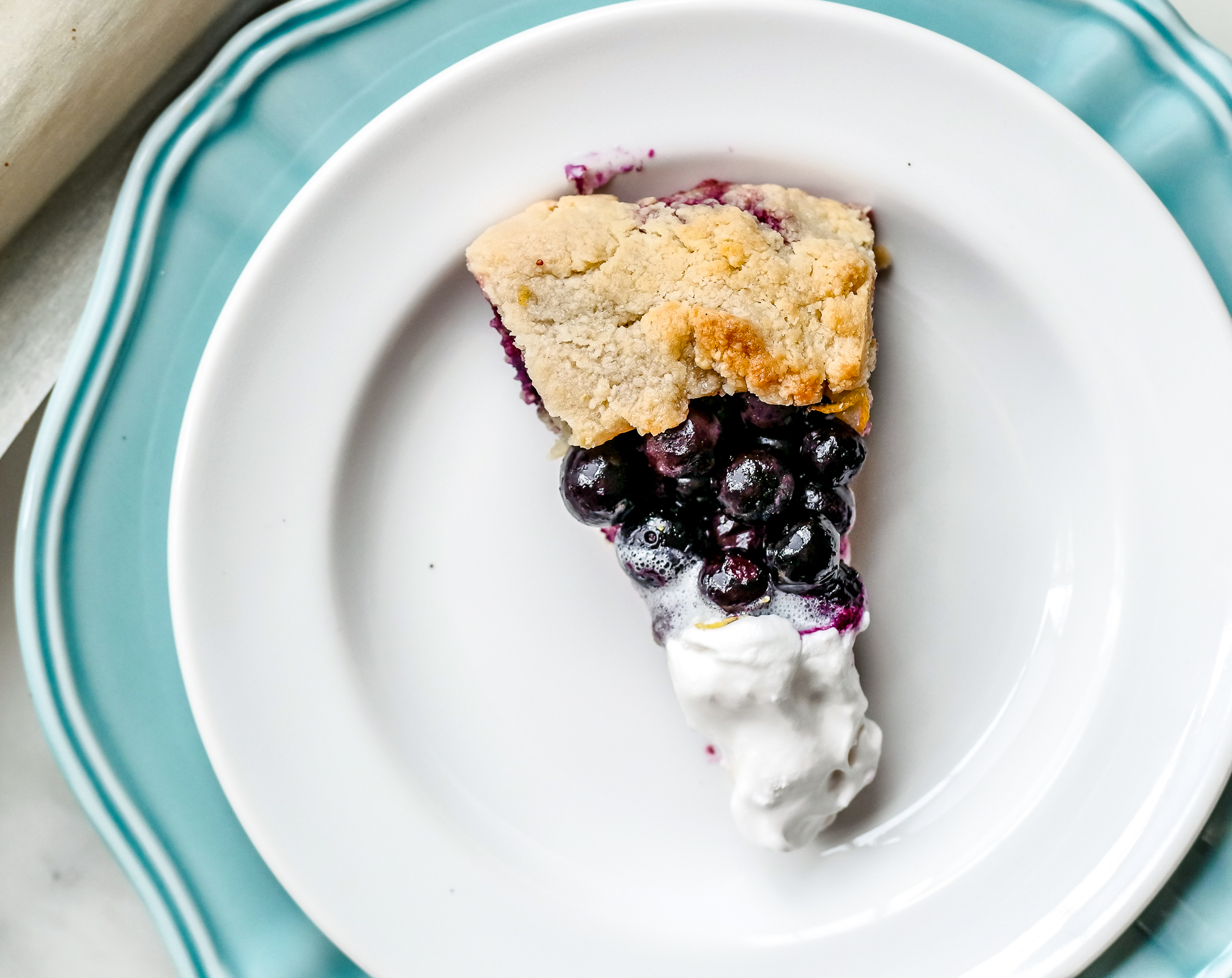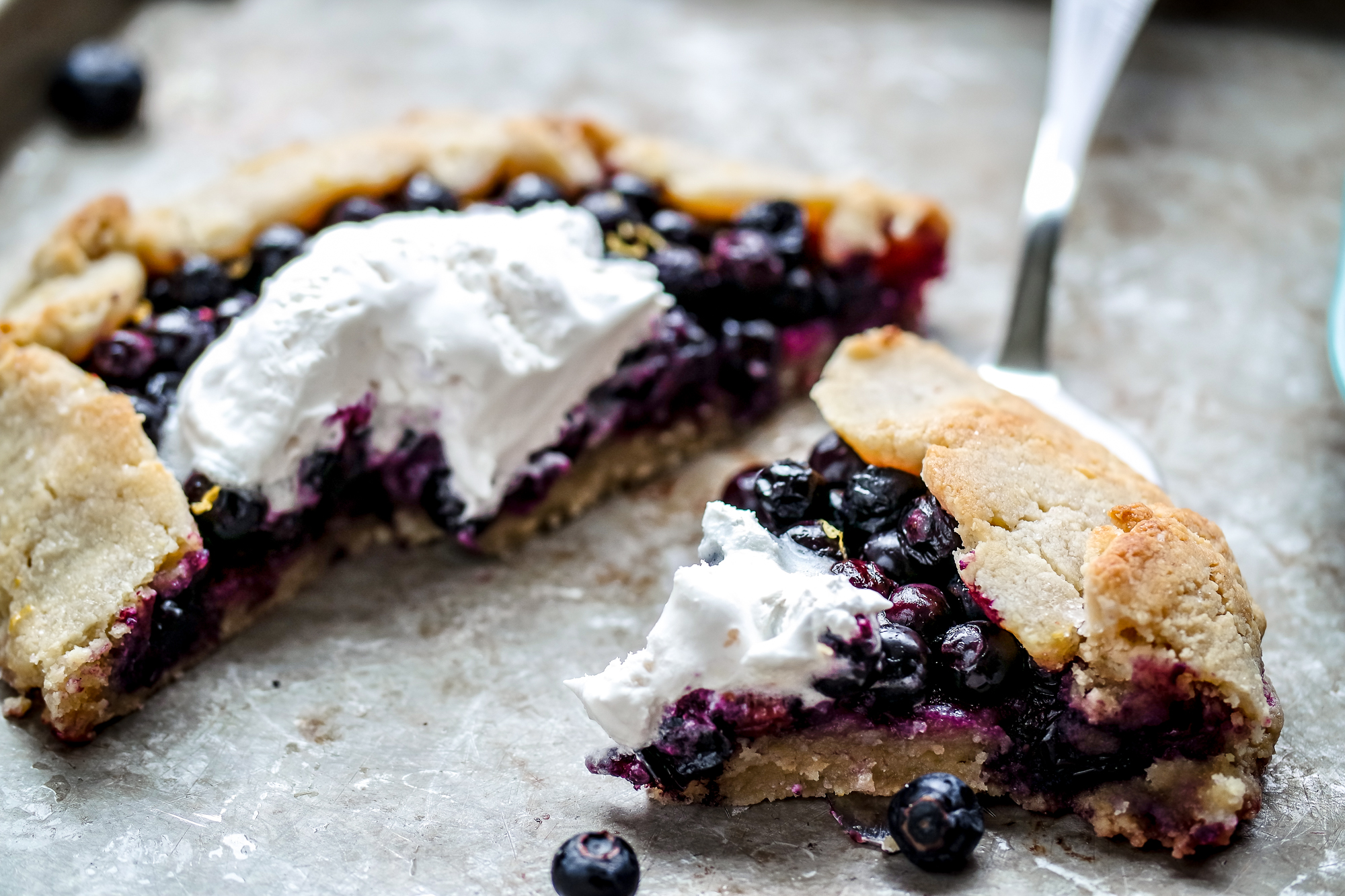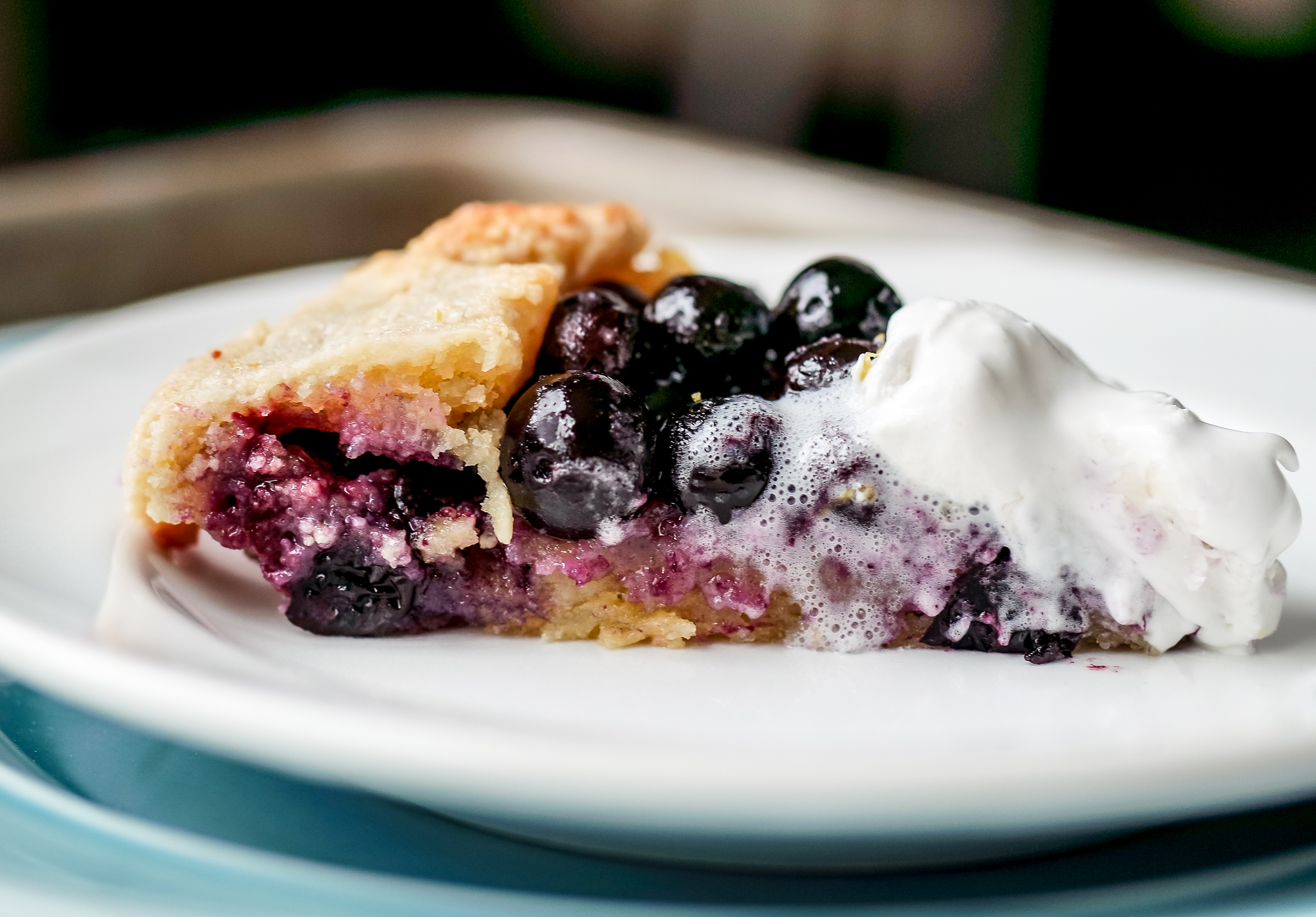 Low Carb Lemon Blueberry Galette
Total Time:
1 hour
30 minutes
It's like a pie that has been liberated from a tin and carbs. Plus, it has blueberries!
Ingredients
Pastry
2 cups Almond Flour
1/4 cups Sweetener (Truvia or Swerve for low carb)
3 tbsp Butter, chilled
1 Egg Yolk
1 tsp Xanthan Gum or Starch see notes for substitutions
1/8 cup Cold Water
Filling
1 1/2 cups Blueberries
1 tbsp Butter quartered
1/3 cup Low Carb Sweetener
Juice of 1/2 Lemon plus the zest
1/2 tsp Xanthan Gum (or starch of choice)
Instructions
Prepare the dough first and allow to chill while you mix the filling.
Dough
Whisk together the almond flour, xanthan gum or thickener and sweetener until well combined.
Using a fork, cut in the cold butter until the mixture is crumbly and the hunks of butter are small and uniform.
Stir in egg yolk and cold water. Use your hands to mix the crust until a dough forms. Press the dough into a ball and chill in the refrigerator for at least one hour.
Filling and Assembly
Sprinkle blueberries with sugar and starch or xanthan gum and toss to coat, then add in lemon juice and zest and stir until combined.
Roll out your cooled dough on parchment to 1/8 in thickness.
Add berries to the center of the dough and gently fold over the edges. It may break or crack which is easily fixed by pinching and pressing the sides together.
Place quartered butter on the berries and sprinkle the dough with extra sweetener.
Bake for 30 minutes at 350 or until golden brown. I used my broiler for the last five minutes.
Top with whipped cream and make sure to tell everyone how fancy you are.
Notes
If you don't have xanthan gum, corn starch or tapioca starch can thicken just as well. If you are using flour and not almond meal, you should only need the starch for the berry filling!
Nutrition Information
Amount Per Serving
Calories

231
Total Fat

20g
Carbohydrates

9g
Fiber

4g
Sugar

3g
Protein

7g
Perfect for spring, right? Just think of all the spring and summer fruit combos we can apathetically throw into a galette?!?!
♥ Liz