Sometimes I just need to sink my teeth into some buns.
Disperse, pervs. I'm talkin burgers.
It's not necessarily the carbs or the meat that I miss, though I'd be lying if I said I never miss carbs. Sometimes when it's late at night and I'm all alone, I think about the good old days, me and carbs. BUT more so, it's the ritual of a burger. The toppings and the fact that it comes with fries 99.9% of the time. A handheld meal that can fill my deepest, darkest food cravings with savory satisfaction. A flawless foodgasm. Complete culinary climax.
SO maybe it's a little about the meat. A little! Mostly, it's the buns. I feel so guilty when I eat a pre-made gluten-free bun and I feel so lazy when it comes to making my own. That's where nature comes into play.
The Portabella Mushroom Bun 🍔
It's not just a meat replacement anymore!
It can do your buns too.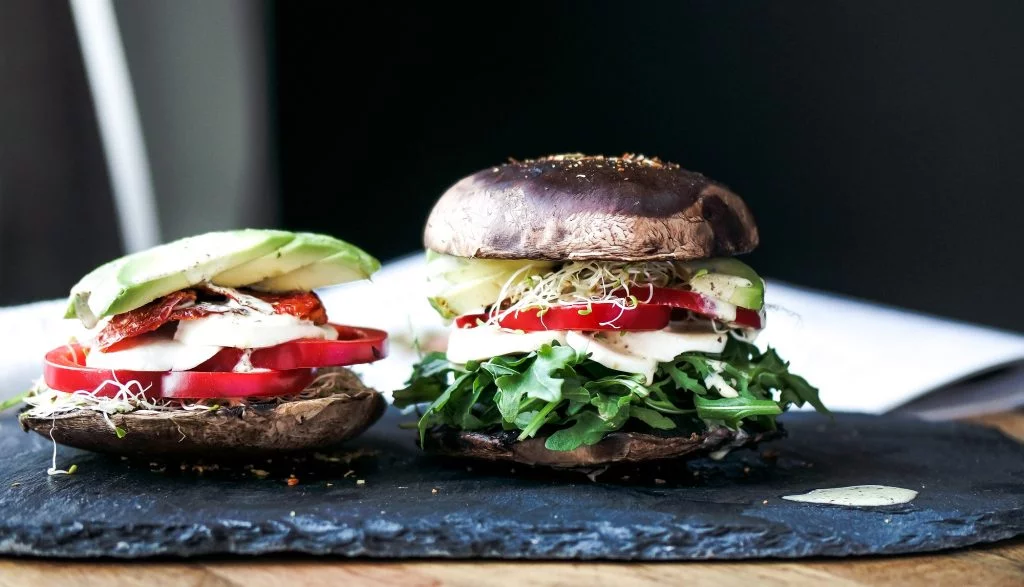 So the best part of these bunless buns? The simplicity.
Rub a little butter on the 'bella buns and sprinkle with herbs and salt before you broil
them gently and then make them both your top and bottom bun.
1. LOW CARB.
2. LOW EFFORT.
3. BURGER BLISS.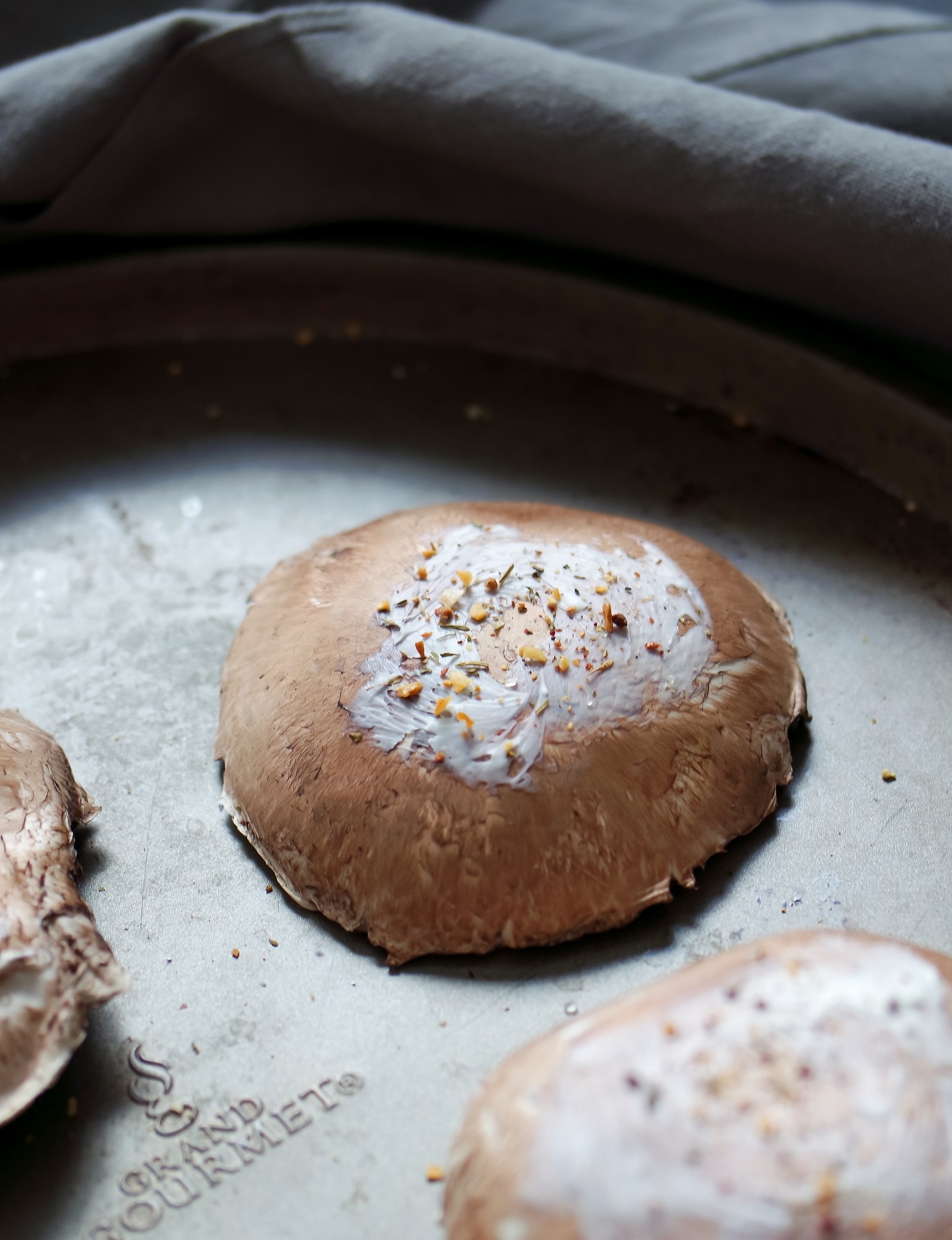 By all means, use a meat patty if you must.
This recipe is not about the meat, it is allll about the buns.
Glorious buns.
First, butter your buns and season to your liking.
I used an Italian "everything" mix.
BROIL for about five minutes or until steamy but not burned to a crisp.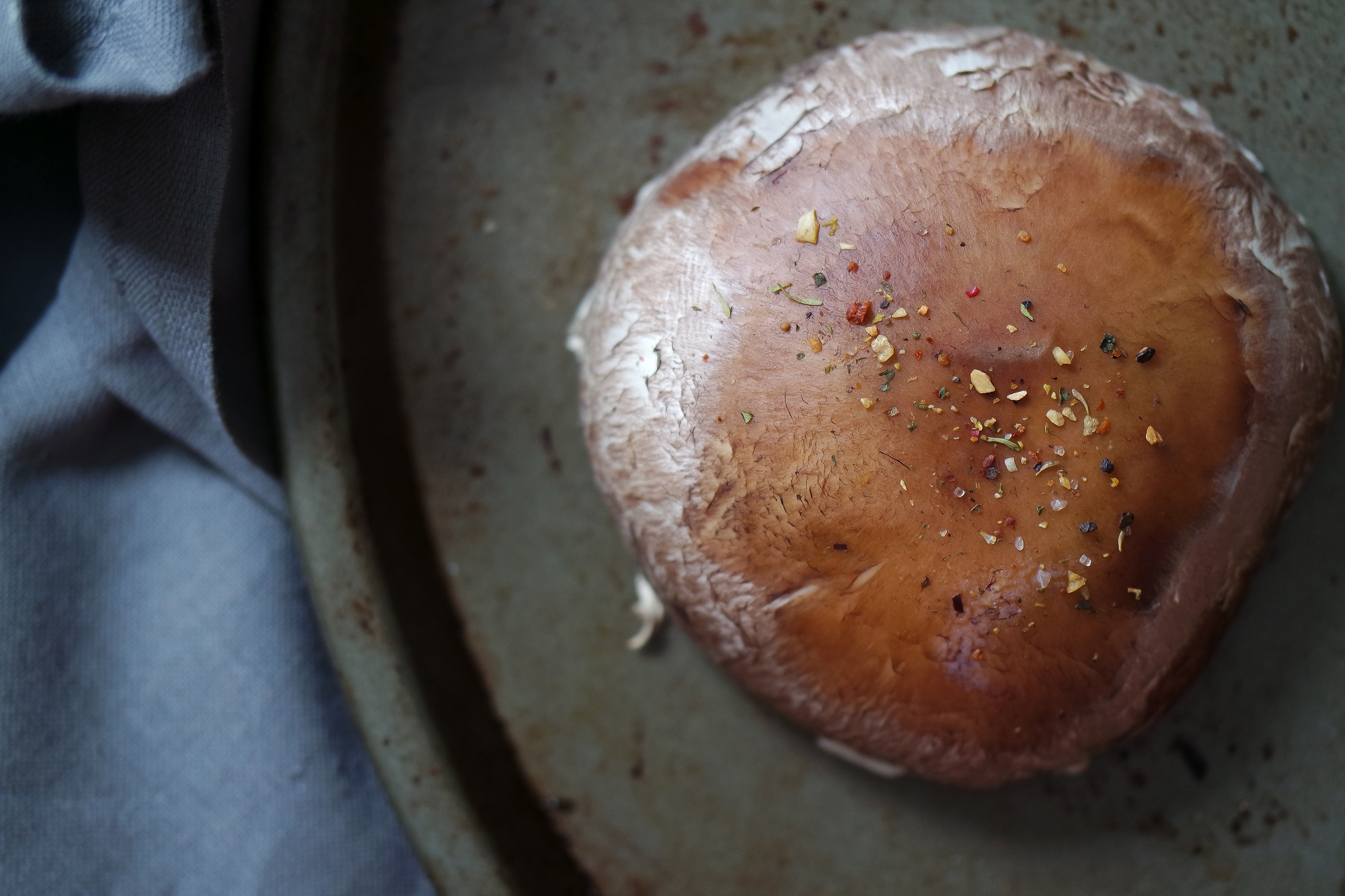 Top with all of your ride or die burger toppings.
I used a vegetarian burger with loads of greens, avocado, sprouts, peppers
and fresh mozzarella.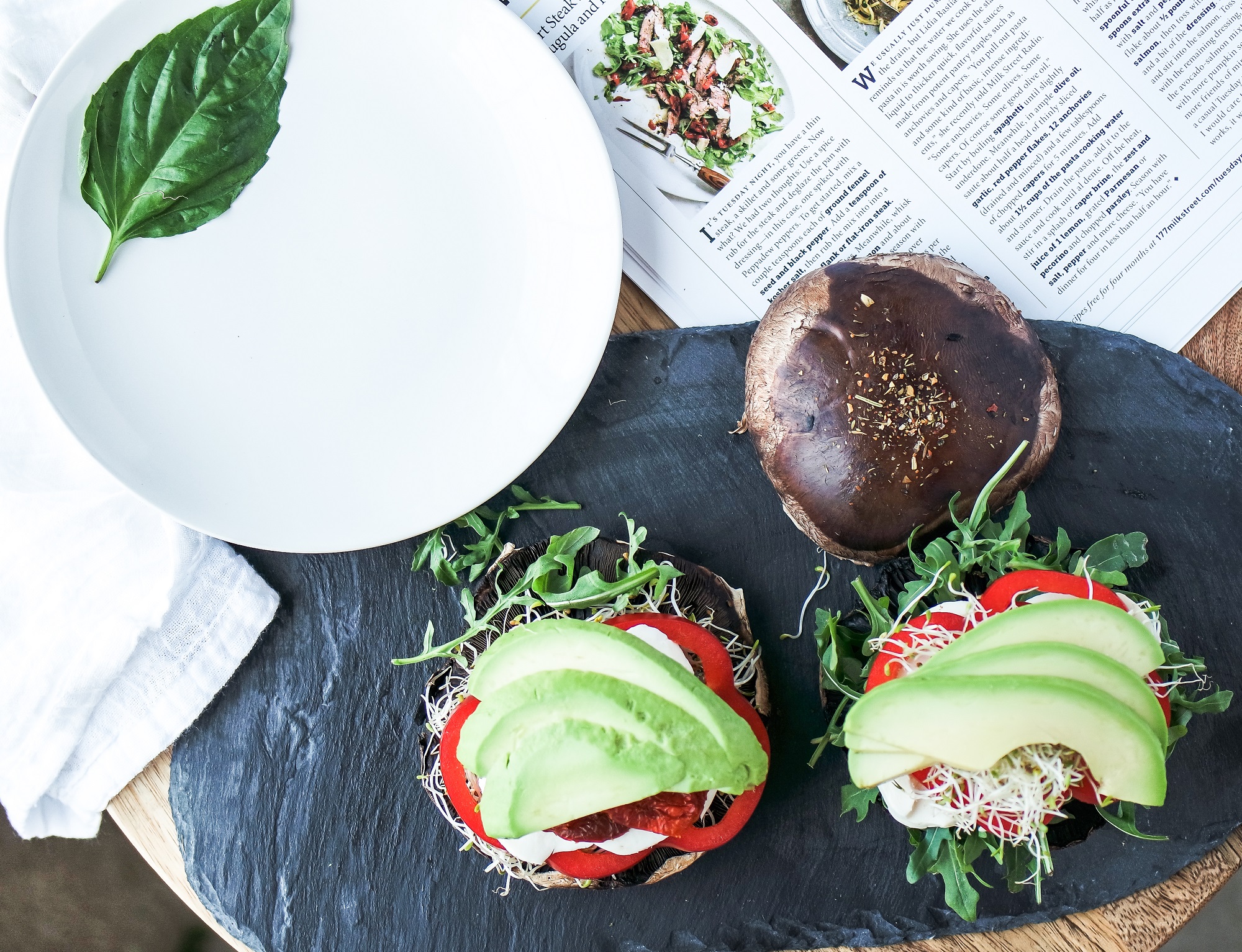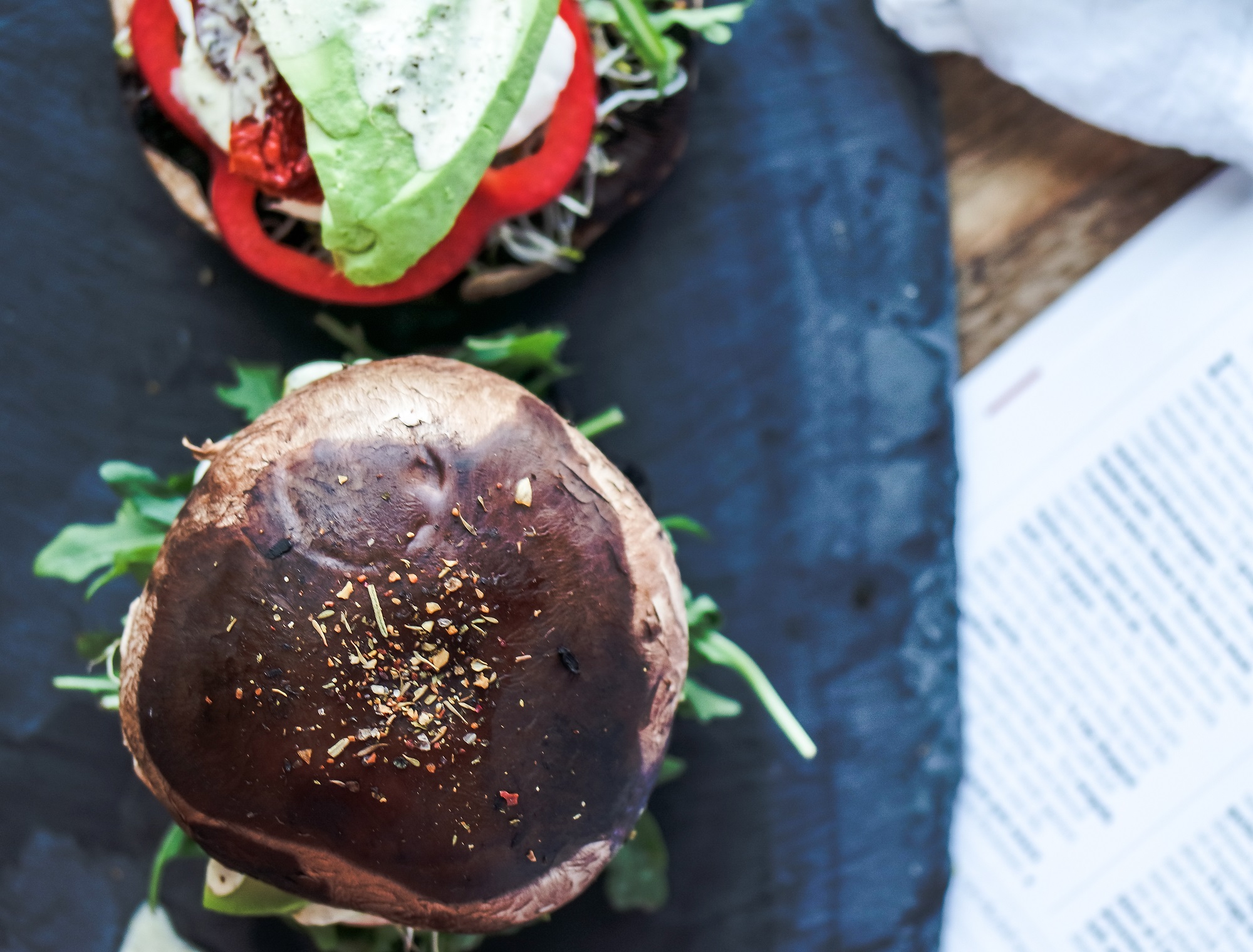 Oh, and Pesto Mayo to drizzle.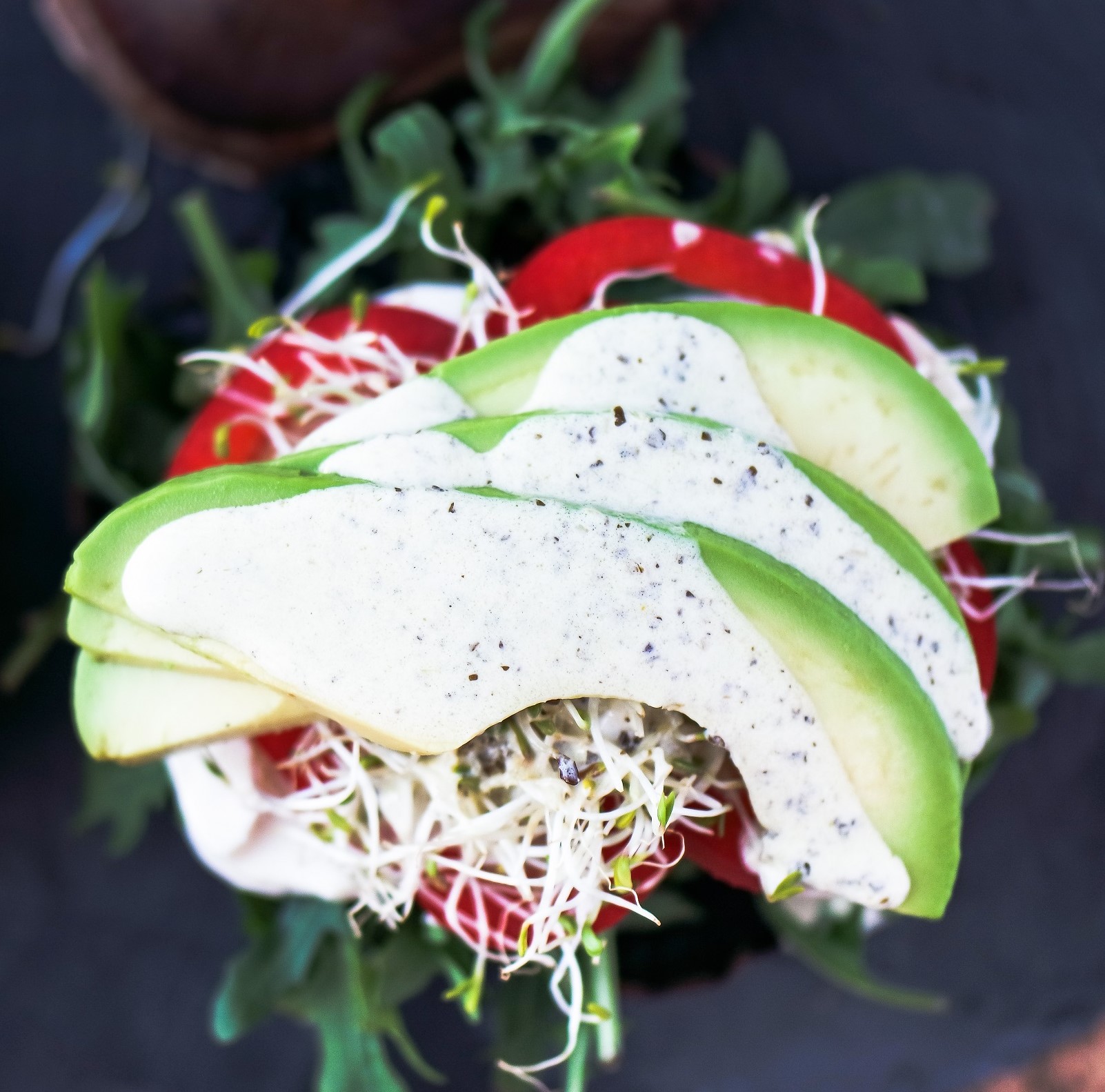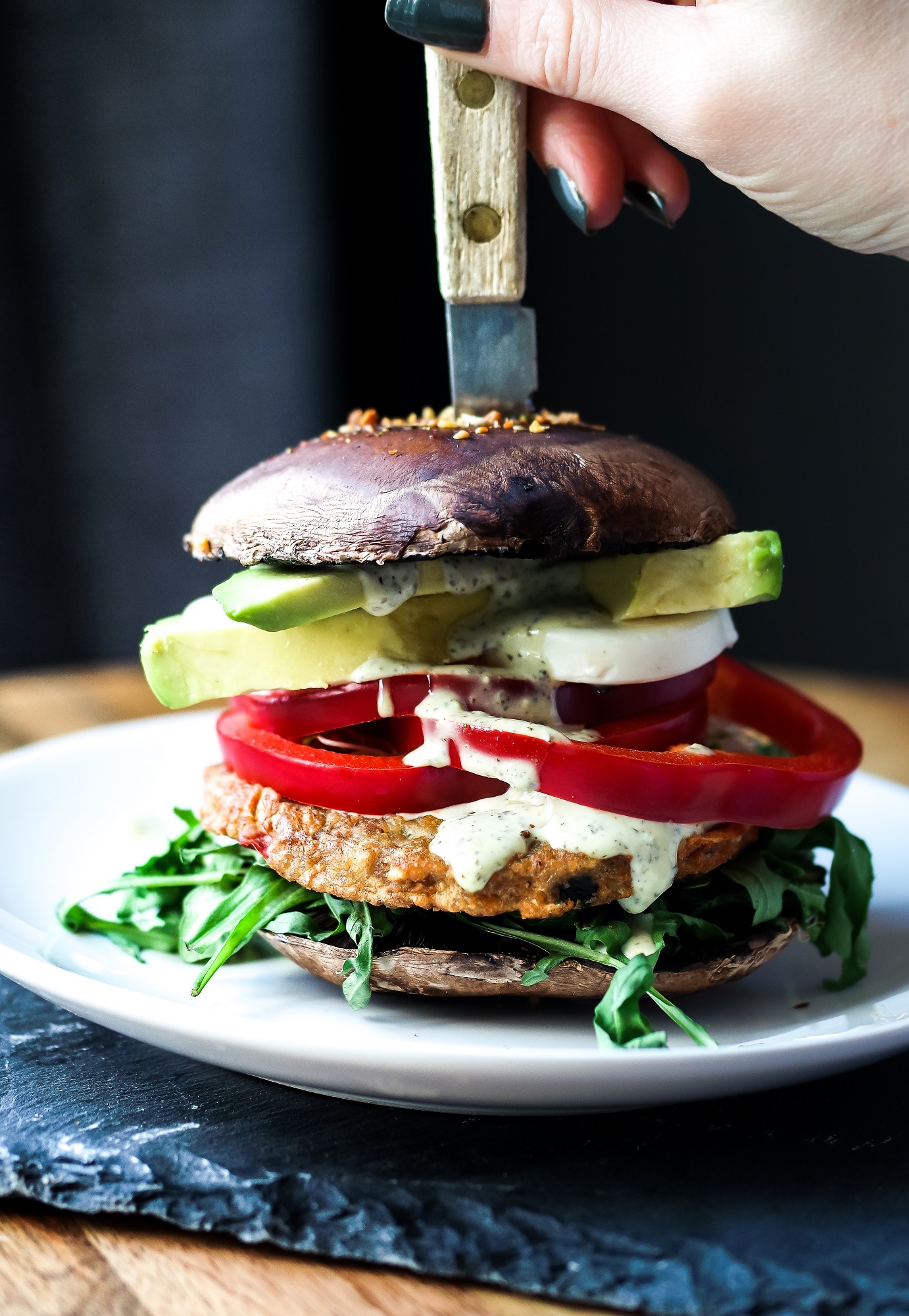 Portabella Mushroom Cap Burger Buns
Ingredients
Buns
4 Portabella Mushroom Caps
1 tbsp Butter
1 tbsp Italian Seasoning
Toppings and burger filling of choice.
1 Avocado, sliced
1 Red Bell Pepper, sliced
2 Burger Patties, vegetarian or otherwise
1/2 cup Bean Sprouts
1 oz Fresh Mozzarella, sliced
Pesto Aioli
1 tbsp Pesto
2 tbsp Mayo
1 tsp warm Water
Instructions
Set oven to broil or heat to 400.
For the mushroom buns
Coat the tops of your portabella caps with butter and sprinkle with seasoning. Broil or bake for 5 minutes or until warm.
Aioli
Mix Pesto, mayo and warm water in preparation to drizzle over your burger or sammie.
Add burger and toppings to mushroom cap bun. Drizzle with aioli and top with the second topper "bun".
Eat with zero guilt and a side of Harvest Snaps!
Novel idea, eh? And simple, assuming you are a mushroom eater.
So, would you ever toss your burger buns for mushroom caps?