With summer on our heels, it's time to hit the farmers market and enjoy the spoils mother nature has to offer!
---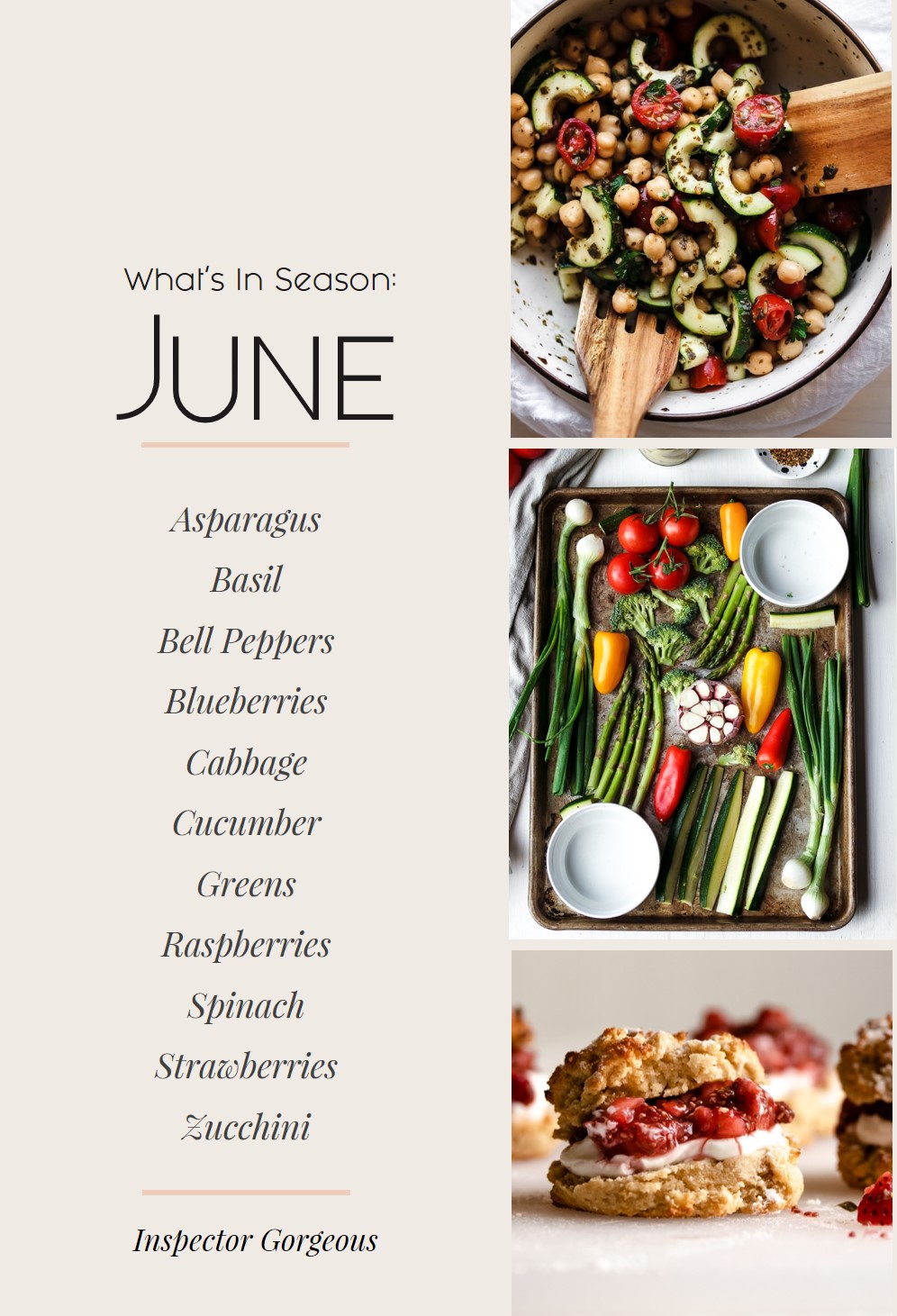 Reap the Benefits
Did you know that seasonal produce can offer more vitamins and minerals than those grown out of season? It's true! Fruits and vegetables that are grown seasonally (versus year round) are typically harvested at their peak ripeness. That means they may be more nutrient dense than fruits and vegetables that are not allowed to ripen on the vine or in the ground.
Not to mention the flavor is crazy amazing.
Here's another fun factoid: seasonal produce typically carries fewer (!!!) pesticides and preservatives, especially when they are locally grown. That's why your farmers market haul doesn't seem to last quite as long as your average grocery store veggies. Annoying, but also the way nature intended.
So now that I've sold you on the superiority of fresh-from-the-farm seasonal vegetation, let's ogle some low carb, vegetarian-friendly dishes!
Asparagus
---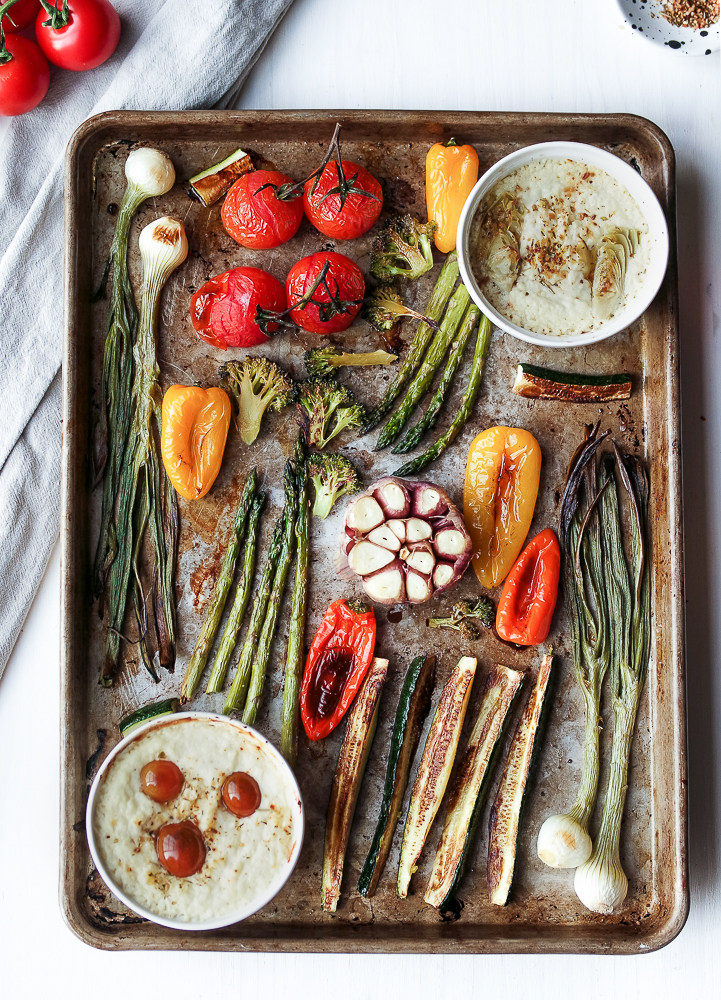 This Sheet Pan Roasted Veggies with Whipped Feta Dip is technically a recipe with a lot of seasonal vegetables, but asparagus is always the main attraction on my roasting pan.
Other Asparagus noms:
Asparagus, Red Pepper, Spinach Omelet Roll Up
Three Cheese Asparagus Mini Tarts
Detox Asparagus, Chickpea, and Kale Salad
Basil
---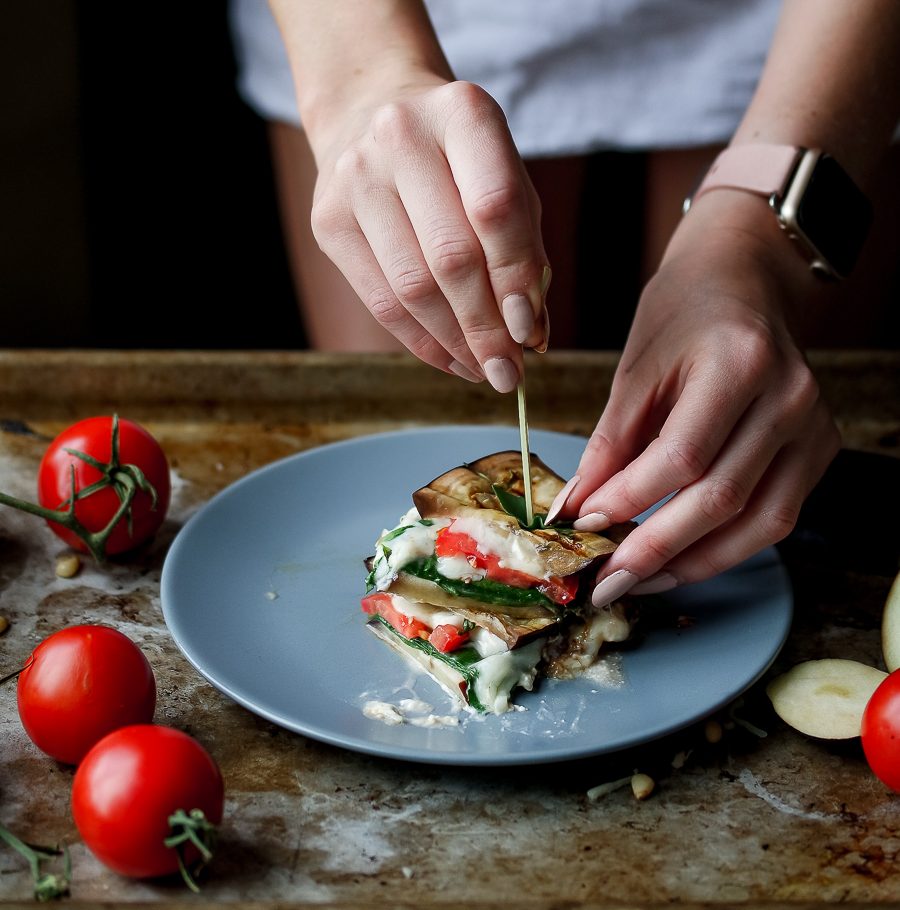 Basil might be able to live in your window sill all year long, but summer is the peak of its outdoorsy life!
Lemon Basil is one of TWO green things pressed in this Eggplant Caprese Panini! Spoiler: there's also spinach.
Other Basil recipes:
Whipped Herb Ricotta Dip
Keto Caprese Cauliflower Salad
Caprese Hemp Seed Zoodles
Bell Peppers
---

Mediterranean Stuffed Peppers are probably the easiest weeknight dinner you can through together. Especially if you use frozen cauliflower rice!
Other Sweet Pepper ideas:
Sheet pan Portobello Fajitas with Red Bell Pepper
Kale & Goat Cheese Stuffed Mini Peppers

Blueberries
---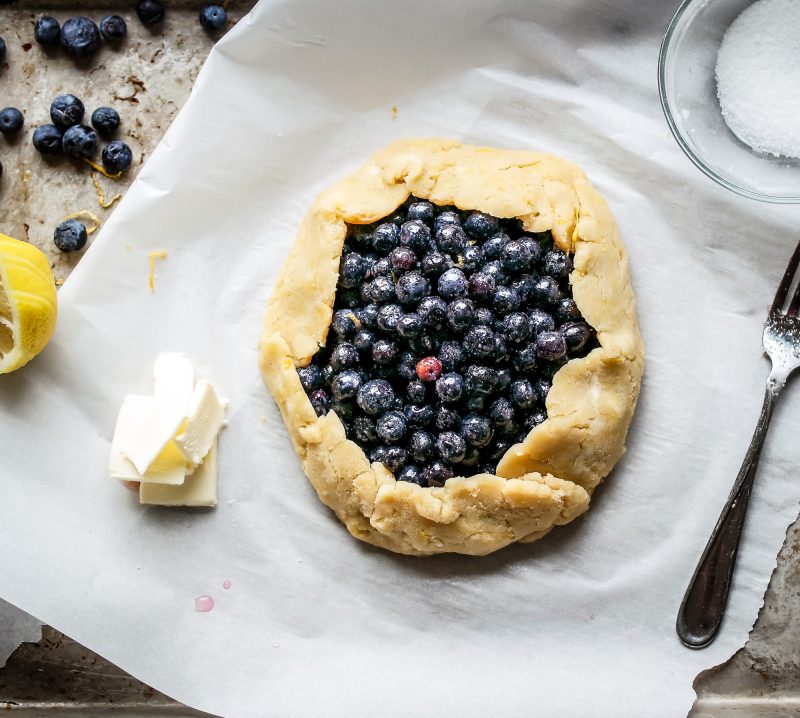 Gluten Free Blueberry Galette– for those times when you want pie but can't be bothered by a pie tin.
Other Bloob recipes:
Low Carb Mini Blueberry Muffins
Whipped Mascarpone with Bourbon Blueberry Syrup
Cabbage
---

Vegetarian Egg Roll Soup is to perfectly acceptable in June, just adjust your AC accordingly.
Other Cabbage noms:
Mediterranean Roasted Cabbage Steaks
Cabbage Noodles with Mushrooms, Lemon, and Goat Cheese

Strawberries
---

Low Carb Strawberry Short Cakes with Greek Yogurt is the epitome of summer treats! This one has chia seeds so it could double as breakfast, right?
Other Strawberry treats:
Low Carb Strawberry Protein PopTarts
Gluten Free Balsamic Roasted Strawberry Galette

Zucchini
---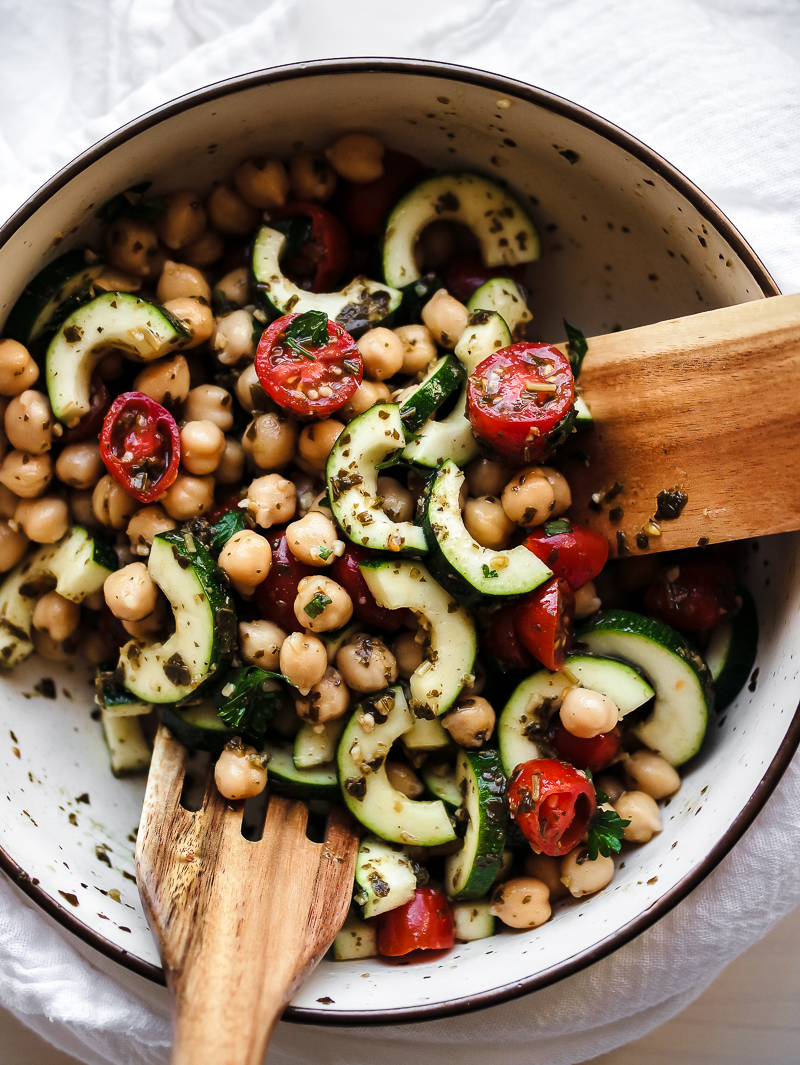 Zucchini Pesto Power Salad basically what vegetarian dreams are made of. Make it low carb by swapping the chickpeas with black soybeans or grilled tofu!
Other Zucchini inspo:
Zucchini Pasta Al Limone
Sneaky Apple Crumble Bars (with Zucchini)